State plans 480km northern link road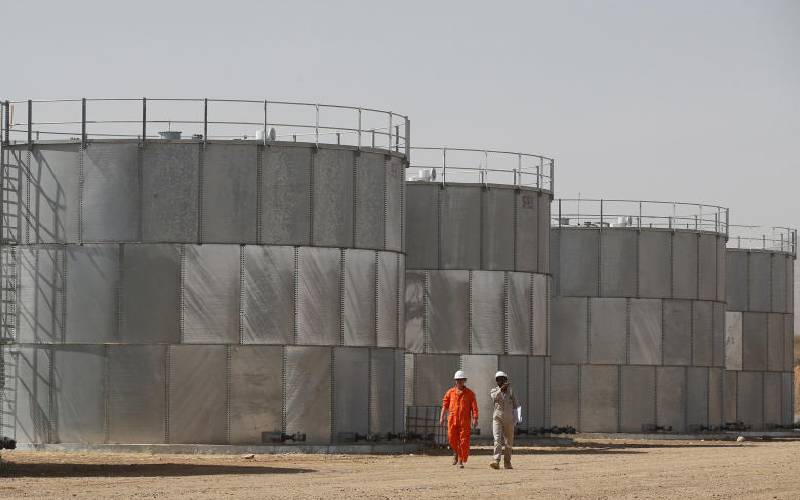 The government plans to build a 483 kilometre road between Isiolo and Lokichar, which will run alongside the planned crude oil pipeline.
The road will form part of the Lamu Port, South Sudan Ethiopia Transport (Lapsset) Corridor.
The link road that is expected to traverse the counties of Turkana, Samburu, Isiolo and parts of Meru will play a major part in opening up the northern region.
It will also increase the options that South Sudan and Ethiopia have by easing access to Lamu Port.
The Kenya National Highways Authority (KeNHA) said much of the work will entail upgrading of existing roads along the route and simplifying the construction works that need to be undertaken.
While this section of the Lappset corridor stretches between Isiolo and Lokichar, it is expected that the road will terminate in Juba, South Sudan, with another section terminating in Addis Ababa, through Isiolo and Moyale.
"The Isiolo-Lokichar road project forms part of the infrastructure component of the Lapsset Corridor," said KeNHA in an Environmental and Social Impact Assessment lodged with the National Environmental Management Authority as it seeks approvals from Nema.
"The route for this (Isiolo-Lokichar) road section will mostly follow the existing road and hence it will pose minimal implementation challenges. However, there are sections of the road with deep escarpments, for example, towards Surgut Valley, where design challenges will be expected."
It said the road will be built along the proposed crude oil pipeline.
KeNHA noted that the road entailed upgrading current road network so as to avoid major disruptions for trading centres.
From Isiolo, the road will pass through the towns of Lareta, Wamba, and Kisima. It will then head to Maralal and Baragoi Lokori, and finally to Lokichar. Of 48km, 282km will be newly designed road.
The details of the road come even as the government and the joint venture partners in the Project Oil Kenya plan to build the crude oil pipeline. The over 800km pipeline is expected to cost Sh100 billion. The corridor is expected to have a railway.