No sale of alcohol in restaurants, President Uhuru orders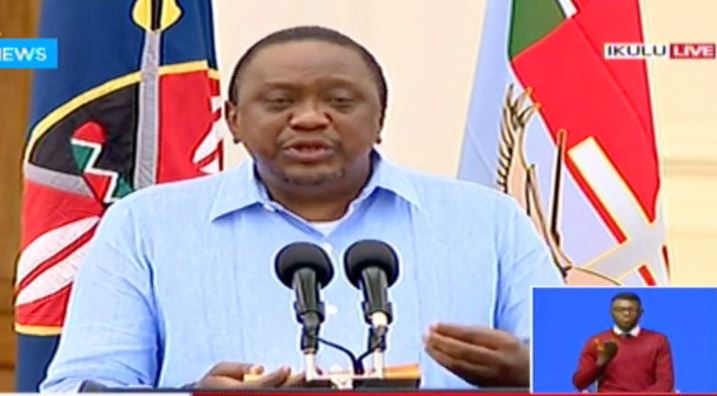 NAIROBI, KENYA: Alcohol retailers have suffered a major blow in latest measures announced by President Uhuru Kenyatta on Monday to contain the spread of COVID-19.
The president ordered the closure of bars until further notice and said no alcohol would be sold in restaurants and eateries for the next 30 days.
In a tough warning, the president said those found flouting the new directive will have their licenses cancelled.
"I order the Inspector General of Police to file a weekly report on bars whose licenses have been withdrawn, no non-essential worker should be allowed to go against the curfew rules, these rules apply to all Kenyans," he added.
The Monday directive goes against the prayers of the Pubs, Entertainment Restaurant Association of Kenya (PERAK) that early this month called on the government to take action on individual establishments that break the law by opening beyond prescribed hours and fail to enforce health and safety measures.
"There have been a few isolated incidents of the breach of laws that have been highlighted in social, print, and broadcast media, and these can be recorded in any sector. They should not be used for collective punishment of the entire sector. Offenders should be individually charged in courts," said PERAK chairperson Alice Opee.
"Our sector supports more than 1.8 million people directly and indirectly and we are afraid that collective punishment because of the wrongs of a few would not only be unfair but would end up with dire consequences for them and their families," said Ms. Opee.
President Uhuru urged Kenyans to be responsible and adhere to all protocols put in place by the Ministry of Health such as wearing masks, keeping social distance and sanitizing regularly.
"We need to be serious by adhering to all the containment measures such as wearing masks, social distancing and frequent sanitising of hands," he said.
He said Covid-19 has so far affected 44 counties, claimed 280 lives with 17,603 Kenyans testing positive for the virus.
Uhuru warned Kenyans against downplaying the effect of the disease because it has killed fewer Kenyans compared to other countries.