IPS bids to buy SEACOM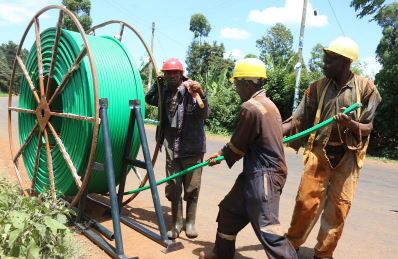 IPS Cable Systems Ltd has made a bid to acquire further shareholding in Africa's premier fibre optic undersea cable firm, Seacom, in a move set to realign the regional broadband market.
According to an inquiry notice from the Comesa Competition Commission, IPS Cable Systems Ltd is seeking to increase its shareholding by another 10 per cent of SEACOM, the Sh65 billion fibre cable.
"After receiving notification in terms of Article 24 of the regulations on the merger involving IPS Cable Systems Ltd and Seacom Holdings Ltd (Mauritius) ... intends to embark on an inquiry in terms of Article 26 of the Regulations," said the regional regulator in a notice.
Acquire rights
"The parties have submitted that the proposed transaction involves the acquisition of 100 per cent shareholding in the target by IPS, resulting in IPS indirectly owning 25 per cent voting rights and 10 per cent economic rights in Seacom Capital Ltd (Mauritius)."
Seacom launched the first broadband submarine cable system in Kenya in 2009, expanding internet access and quality exponentially as users migrated from the costly satellite connection.
The infrastructure connects South Africa, Mozambique, Madagascar, Kenya and Tanzania to other international broadband cables, and accounts for 24 per cent of Kenya's total undersea bandwidth capacity.
IPS (Industrial Promotion Services) and JHL (Jubilee Holdings Ltd) already owns a significant stake in Seacom through IPS Cable Systems Ltd, and the transaction would confer more authority and ownership on its subsidiaries. Both IPS Cable Systems and Seacom are registered in Mauritius and it is unlikely that Kenyan regulators will have a say in the multi-billion-shilling deal.
The move will not affect competition in the lucrative broadband infrastructure sector as demand for internet connectivity spikes following months of movement restrictions to contain Covid-19.