Bill seeks to give local firms the edge in State contracts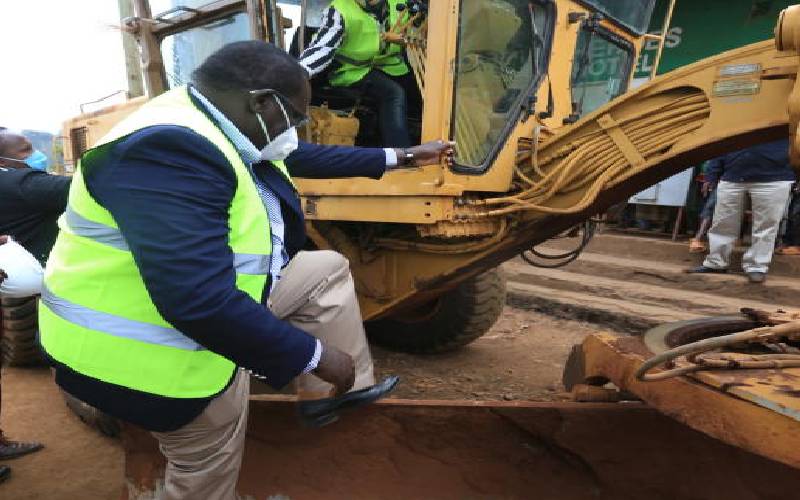 A proposed legal amendment that is currently in the National Assembly could give local contractors more muscle against international bidders in the battle for government projects.
National and county governments will also be required to pay contractors within three months of supply should the Public Procurement and Asset Disposal (Amendment) Bill, 2020 be passed.
The Bill proposes that successful bidders for government jobs be paid through bank guarantee, thus reducing the long waiting period that has left most of the firms without critical cash for day-to-day operations.
Sponsored by Thika Town MP Patrick Wainaina, the Bill also seeks to allow for more participation of local companies in government procurement by, among other measures, increasing the amount for exclusive preference for Kenyans from Sh500 million to Sh1 billion.
"The payment deadlines for local contractors and sub-contractors are not always observed by the national and county governments. This has led to some of these contractors being declared bankrupt and their property being auctioned," said Wainaina in the memorandum of objects and reasons.
"This is unlike their foreign counterparts who have support from their mother countries and are paid in the form of a letter of credit."
The Bill was tabled in the National Assembly on July 17.
Wainaina said the object of the Bill is to remedy the imbalance that has existed between local and foreign contractors in accessing State contracts, with the former being disadvantaged due to their thin balance sheets.
Critics, however, fear that some of its clauses could turn poisonous by rewarding inefficiency.
A clause such as contracting a tenderer who quotes highly as long as they are local could see the return of 'cowboy contractors' who took long to finish projects, and did them poorly.
The wayward contractors were largely pushed out by Chinese firms that have increasingly been awarded lucrative government projects in the last decade.
Whereas local contractors have found themselves being excluded from State projects, there are those who feel that this exclusion has been for a good reason.
"This is a populist, inward-looking Bill which does not help," said Gerrishon Ikiara, an economics lecturer at the University of Nairobi.
He said with such a protectionist law, the biggest losers will be consumers who will pay expensively for "shoddy jobs" and contracts taking long to be completed.
Ikiara said rather than taking such a protectionist approach, which would only hurt consumers, the country should concentrate on improving skills by enabling affordable credit and capacity building.
However, Wainaina says the amendment would bring local contractors at par with their foreign counterparts.
It also gives preference to a Kenyan company that bids for one-and-a-half times the amount bid by a foreign company, in what is aimed at giving local companies a competitive edge against well-capitalised international firms.
"Lastly, it increases the amount that international tenders must source supplies from citizen contractors from 40 per cent to 60 per cent," the Bill's proponent said.
The delay to pay suppliers has seen the government accumulate huge pending bills, which President Uhuru Kenyatta's administration has been trying to offset as a means to pump liquidity into the economy, particularly at a time when the country is reeling from the adverse effects of the Covid-19 pandemic.
National Treasury Cabinet Secretary Ukur Yatani said in his Budget Statement in June that the government had provided Sh13.1 billion to settle verified pending bills owed by ministries, departments and agencies.