CBK forex reserves up to 11-month high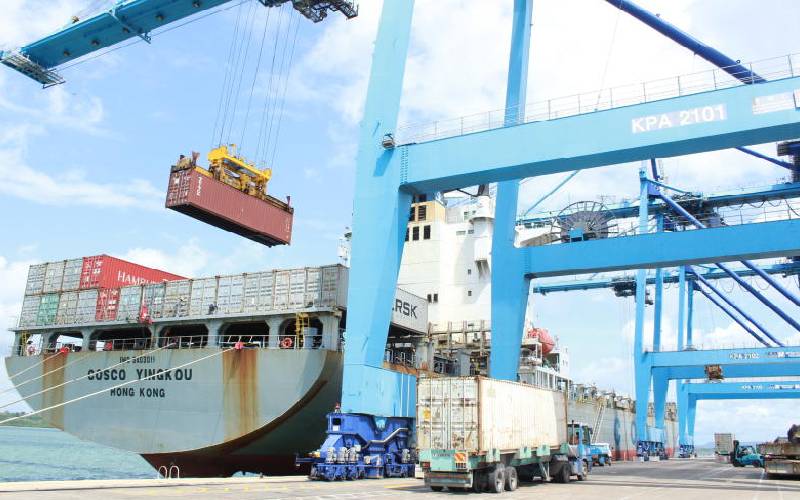 The county's reserve of foreign currencies surged to an 11-month high on the back of increased inflows of borrowed cash from international financiers and high export earnings.
As of Friday last week, official foreign exchange reserves (forex) stood at $9,717 million (about Sh1 trillion), the highest since July 18, last year.
This means the country has the firepower to comfortably import goods and services for close to six months.
"The usable foreign exchange reserves remained adequate at $9,717 million (5.84 months of import cover) as at July 2," said Central Bank of Kenya (CBK) in a Weekly Bulletin.
"This meets the CBK statutory requirement to endeavour to maintain at least four months of import cover, and the EAC region's convergence criteria of 4.5 months of import cover."
Towards the end of March, just after Kenya registered its first case of coronavirus, the foreign currency reserves dropped to a 26-month low as investors evacuated their wealth to safer assets such as the US Treasury bills.
CBK's foreign exchange reserves then dropped to $8,290 million - only enough to cover the country's imports for 5.04 months. This was the lowest import cover since the December 2017 poll period.
The drop was partly as a result of CBK's intervention to prevent weakening of the shilling which was taking a beating from the pandemic.
By May, Kenya had received loans valued at over Sh170 billion from the International Monetary Fund (IMF) and World Bank. CBK Governor Patrick Njoroge noted that imports of tea and flowers had started picking up, boosting the country's forex.
The IMF extended Sh78 billion loan to help stabilise the country's external position which had been ravaged by the virus. The World Bank extended to Kenya another Sh100 billion to help fight the pandemic and fund the Big Four Agenda.
After an initial shock that saw investors evacuate their wealth out of the country, the stock market has been resurgent, as traders anticipate a return to normalcy.
High forex reserves also offer substantial relief for the country which has numerous external debt payments falling due.
In addition to the outflows, reduced export and tourism earnings have contributed to the depletion of forex reserves.
However, a record drop in the global prices of crude oil following a slump in demand has eased the pressure on the reserves as close to a third of Kenya's import bill is oil.
The global price of oil has started to go up as demand rises. CBK boss does not, however, expect the price to reach the pre-pandemic levels.
CBK data shows that current account deficit has narrowed as export earnings surge.