Lack of proper data key challenge to achieving SDGs: CS Yattani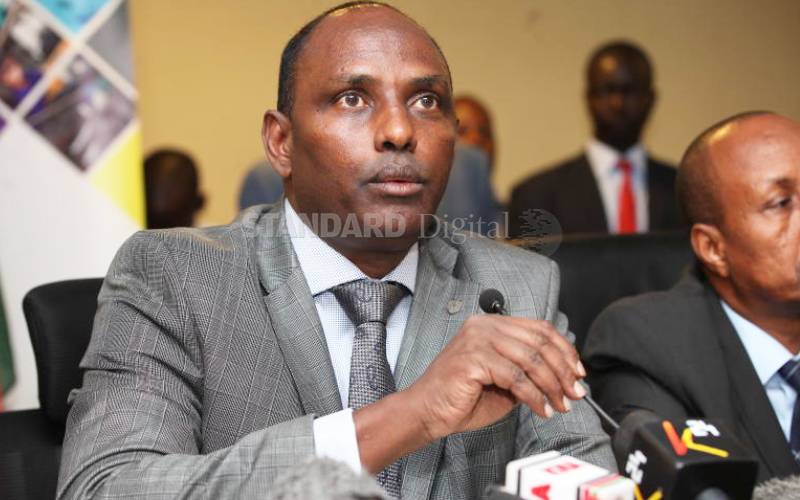 National Treasury Cabinet Secretary, Ukur Yattani has today launched the second Voluntary National Review which assesses and presents the progress made in achieving the global goal, and the pledge to leave no one behind.
According to the CS, since the adoption of the agenda in 2015, 120 reviews have been made at the high level political forum. Kenya is among the 22 second time presenters and will be presenting its report on 13 July.
"Kenya has made progress between 2017and 2019 in SDG 3 on health, SDG 4 on education, SDG 6 on provision of clean water and sanitation and SDG 11 in ensuring sustainable cities," said Yattani.
He further added that the government continues to implement social protection programs across the country to ensure all Kenyans live in dignity and explore their human resource capability for social and economic development.
Further breakdown of the report reveals that the percentage of skill deliveries increased from 61 per cent in 2016/2017 to 65 per cent in 2018/2019.
The proportion of pregnant women attending antenatal clinics increased from 48 per cent to 50 per cent in 2018/2019.
In the education sector, the enrollment rate in public primary schools increased from 8,896,932 in 2017/2018 to 8,959,719 in 2018/2019.
There was also an increase in the proportion of households safely managed sanitation services from 65.7 per cent in 2016 to 82.5 per cent in 2019.
The percentage of the population with access to electricity rose from 41.5 per cent in 2016 to 46 per cent in 2018 and increased further to 50.4 per cent in 2019.
"The country has set an ambitious plan to achieve the universal access rate in electricity by the year 2022," said the CS.
According to the CS, Kenya is undertaking measures to promote sustainable cities and human settlement.
Measures in place include formulation and review of various policies and regulations including amendment of the urban areas and cities act by the parliament in 2017.
"All county government have adopted and implemented local disaster risk regulation disaster strategies in line with the national disaster risk reduction strategies."
Other measures include protection, restoration, and promotion of sustainable use of terrestrial ecosystem, sustainable management of forests, combating desertification, and halting and reversing land degradation.
"Kenya embarked on afforestation program where the forest area has a proportion of total area increased from 7.2 per cent in 2016 to 7.2 per cent in 2018."
Kenya's economic growth rate increased from 5.9 per cent in 2017 to 6.3 per cent in 2018. It however dropped to 5.4 per cent in 2019.
Yattani now argues that a number of goals and indicators need to be fast-tracked as they are still lagging behind.
"They include poverty reduction, reduction in maternal mortality, Malaria, and non-communicable diseases, unemployment, gender-related indicators, environmental degradation among others," stated the CS.
He further added that; "Kenya is focusing on building the capacity of the Kenya Revenue Authority to increase tax and GDP ratio, an integrated national financing network whose effectiveness in development ratio and matching plans, strategies, and resources is also in place."
The key challenges to the implementation of SDGs in Kenya include inadequate funding, inadequate timely and disaggregated data, and inadequate capacity.