Celebrating Bob Collymore, a legacy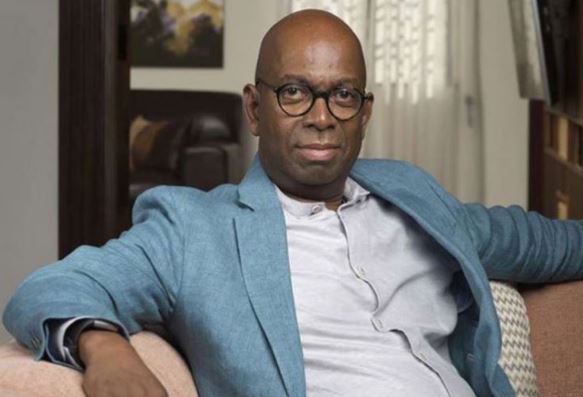 On July 1, 2019, Kenyans woke up to the sad news of Safaricom CEO Bob Collymore's demise.
"It is with deep sadness that I have this morning received news of the death of Safaricom CEO Bob Collymore after years of battling cancer. As a country, we've lost a distinguished corporate leader whose contribution to our national wellbeing will be missed," said president Uhuru Kenyatta.
Mr Collymore succumbed to Acute Myeloid Leukemia (AML) at his home in Kitisuru in the wee hours of the morning.
One year since Bob Collymore's demise. It's a good time to reflect on his legacy, leadership and lessons for the private sector and the world.
Collymore took the mantle as the Chief Executive Officer of Safaricom in 2010. His assuming the position at the time left some pessimists who expected less of him quite bothered. Under Bob his stewardship, the company grew exponentially.
Not long after he joined the company, Collymore introduced Safaricom 2.0. This was all about change and focus which in voled restructuring the company structure, culture, and mindset, centring on delivering superior customer service.
However, some pessimists got some credence when Safaricom recorded a pretax profit of Sh18.4 billion in 2011. The amount was a decline from the Sh20.9 billion pretax profit recorded the previous year under his predecessor Michael Joseph.
Bob moved to launch various services and products including the Niko Na Safaricom concerts across the country which helped drive new subscriptions, subscriptions.
This paid off in the 2012/2013 financial year where Safaricom, for the first time in three years reported an increase in net profits from 12.6 billion shillings reported in 2012 to 17.5 billion shillings. The profit growth was attributed to the good performance of MPESA, text, and data.
The firm's profits continued to grow exponentially, and in May 2018, it announced the financial results for the year ended March 2018 showing a record of net profits worth Sh55.3 billion backing on M-Pesa and data revenues.
Under Bob Collymore, M-Pesa has evolved from a basic SIM card-based money transfer application into a fully-fledged financial service. It has partnered with banks to offer loans and savings as well as merchant payments services.
According to Central Bank of Kenya (CBK) data in January 2019, Kenyans transacted nearly half the country's GDP (44 per cent) via mobile money platforms.
A total of Sh3.98 trillion was moved via mobile in 2018. Kenyans transacted 10.92 billion shillings per day via mobile in 2018 with M-Pesa taking the lion's share of the transactions.
Fuliza, a micro-credit product that was launched on January 5, 2019, in partnership with CBA and KCB, issued Sh45 billion to Kenyans in its first three months. The product had helped over 20 million Kenyans per day and in the process generating a daily revenue of approximately Sh200 million to the company.
"Through his leadership of the company at a crucial time, Bob helped position Kenya as a global leader in financial inclusion. His legacy will live on through all the people in Kenya and throughout the world whose lives have been changed by Safaricom's innovations," CBK Governor Patrick Njoroge said.
In 2014, Collymore ensured that more than 78 percent of Kenya's population was covered by at least a 2G network in 2014. This further drove the company's growth in profits attributed to data. By mid-2018, Safaricom had the capacity to provide 95 percent population coverage with 3G and 4G network from 4,677 sites.
My son would have never played at Safaricom Youth Orchestra, SIFJ & subsequently awarded a scholarship to Berklee College in Boston were it not for the efforts of Bob Collymore. #CelebratingBob pic.twitter.com/i5kvGJUDxI — Creative Industry Ambassador (@davidmuriithi) July 1, 2020
Still in 2014, he introduced the Safaricom Jazz festival which celebrates jazz musicians as well as local talent far from growing the company's brand. The proceeds collected from the festival are directed towards supporting initiatives such as the Ghetto Classics, a music program that teaches music to children living in poverty.
Bob was a lover of arts and classical music. It's no wonder the explicit details he gave on how would have like his memorial service to proceed included a request to have, 'Adagio for Strings by Samuel Barber', a classical piece played in its full eight-minute length.
"The first time I ever listened to that piece with him was when we had first met. It is such a powerful piece that brings tears to your eyes," said his widow Wambui Kamiru Collymore during an interview.
Safaricom's share price leaped by more than 400 percent to Sh28.00. The customer base also grew to 62 per cent of the mobile market share from 19 million subscribers in 2015 to over 30 million in 2018.
In June 2017, when Safaricom repositioned its brand from telecommunications to a digital lifestyle enabler. The slogan was changed from 'The Better Option' to 'Twaweza' to mean that when 'we come together, great things happen'.
In memory of a friend and an iconic servant leader....a man who taught me a lot about living a purposeful life, and that a person's a person no matter how small.

I truly miss him. #CelebratingBob pic.twitter.com/E2mqAAjpI8 — Sylvia Mulinge (@sylmulinge) July 1, 2020
Many remember him as just the Safaricom CEO, but the Guyana-born Collymore built his grit in the industry while schooling in the UK, hustling for a while as a commuter train announcer, an insurance underwriter and a telecom clerk. He rose through the ranks in various telephony companies until he became Kenya's Safaricom boss.
He was a man of integrity who turned his nose up at corruption.
"He used to say that corruption begins with businesses, because businesses are the ones with money; and that corruption can end with businesses," remembers Wambui Collymore.
In December 2015, he shocked many when he declared his wealth. He revealed that he earned an average of Sh9 million a month and that his net assets were worth USD2.7 million; in the form of bank deposits and a house in London. This inspired other corporate leaders to take the same route in transparency.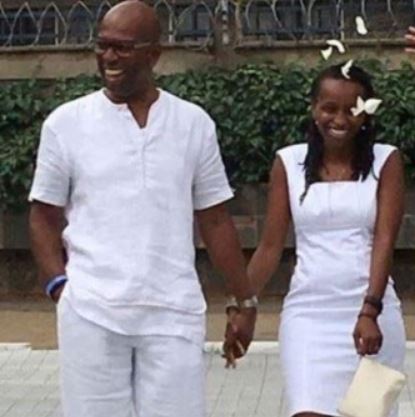 Bob was a social man who loved his friends and family.
In January 2019, he issued a statement on how Kenyans should treat phones with caution saying, "It's ironic that the mobile phone, the device that keeps us connected to the world around us, is also disconnecting us from the people closest to us."
One Year later, Our Captain's Spirit lives on through his Amazing wife, @WambuiKamiru and The BOYZ Club! Thanks for bringing us together, Wambui! We shall continue to keep #CelebratingBob @bharatthakrar @Peter_Kenneth @PatrickQuarcoo @KCBGroup @PSdxb @xtiandela @stivogichbwoy pic.twitter.com/yGpoB1QgTW — Jeff Koinange, MBS (@KoinangeJeff) June 30, 2020
He was part of a 'boys club' made up of businessman Ally Khan Satchu, Radio Africa Group CEO Patrick Quarcoo, politician Peter Kenneth, Citizen TV News Anchor Jeff Koinange, Scangroup CEO Bharat Thakrar, British High Commissioner Nic Hailey, Kenya Commercial Bank CEO Joshua Oigara and MD standard chartered bank Lagos Lamin Manjang.
It was during a dinner with his friends at his home that he informed them that he did not have much time left.
"Guys I only have a couple of weeks to live, maybe three or four. This thing is not working I have ran out of options. … Please don't grieve, I am the one dying not you guys," Peter Kenneth said quoting Collymore in a TV interview with the 'boys'.
In October 2017 Bob went to the UK to receive treatment for Acute Myeloid Leukemia and returned in July 2018 to resume duties. He beat cancer twice before succumbing to it in 2019. He wanted to be close to his family when it happened.
"He didn't want to go out of Kenya then something happens there, he preferred to be with his family in the house for any eventuality, he was very focused and clear about that," said Kenneth.
President Uhuru Kenyatta also visited Collymore at his home just a week before he died and spent close to one hour with his family.
During his memorial service at the All Saints' Cathedral in Nairobi, the President revealed details of the last conversation he had with Bob Collymore before he died.
"There are four things that Bob loved but the fourth I cannot say it here: Bob loved Kenya, he loved Safaricom as if it was his own … a part of his family and Bob loved his wife and his children, dearly … like I said the fourth one I won't mention but some of you here know what it is," said President Uhuru.
He narrated how h received a call from Bob some weeks earlier informing him that he may not be able to continue at the helm of Safaricom for a full year as he had promised.
"I just want to tell you, I made you a promise that I would hang on for another year with the company but I will have to break that promise," said Uhuru, quoting Bob Collymore.
Collymore told him that his 'chapter was closed' (at the age of 61) and his greatest concern was the future of those he would be leaving behind.
"A friend we have lost as part of our soul … and even as we celebrate, there is still pain of being left by somebody who cared so passionately about the things that he did," President Uhuru noted.