Mutua taken to task over Sh1.3 billion audit queries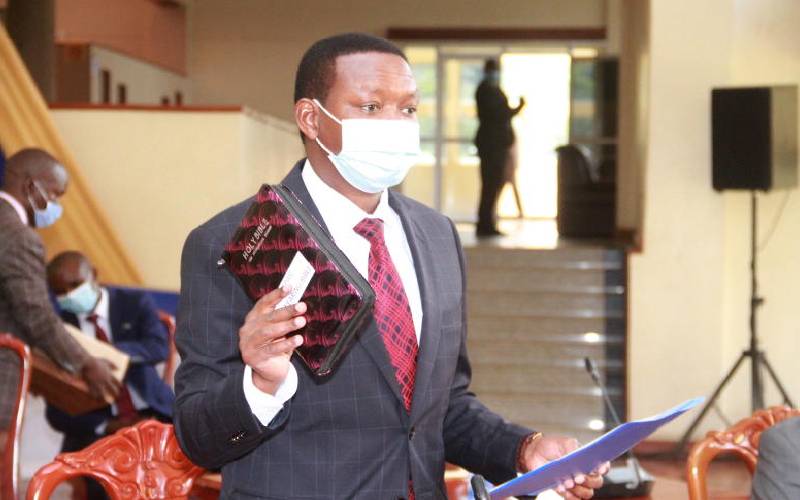 Machakos Governor Alfred Mutua (pictured) was yesterday put to task to explain a Sh1.3 billion discrepancy in his government's financial statement for the year ending June 2018.
The Senate County Public Accounts and Investment Committee chaired Kisii lawmaker Sam Ongeri also pressed Mutua over Sh13.3 million paid to Football Kenya Federation (FKF) for the Cecafa football tournament held in Machakos in 2017.
The senators were unhappy that the Sh1.3 billion was not captured in the Integrated Financial Management Information System (IFMIS).
They want the county chief to explain why he spent money outside the IFMIS system.
In his response, Dr Mutua said discrepancies between his county's audited statement and IFMIS records were due to the fact that payments are only recorded by IFMIS after the system has transmitted the transaction to Internet Banking. He said financial statements capture records of the actual payments.
"It is worth noting that the audited financial statements were prepared based on actual payments made through CBK as at June 30, 2018," said Mutua.
The committee gave Mutua seven days to reconcile the financial statements and file the report.
Former Auditor General Edward Ouko had, in a report, noted that the Ministry of Tourism as well as that of Sports and Culture made a payment of Sh13.5 million to FKF on December 21, 2017 in support for Cecafa games between December 3-17.
According to the report, the ministry did not have a budget for such an activity and the payment was not approved and that there was no agreement on how the funds would be used.
Even more suspicious, the report said, payment of the money was done after the games had ended.
In addition, the report indicated that there was also no acknowledgement of receipt from FKF.
However, Mutua, in his written response, said: "The county government, through Special Programmes department of Tourism, Sports and Culture, facilitated the payment of Sh13.5 million. These funds were paid to supp