Central Bank cancels Nairobi-based forex bureau's trading licence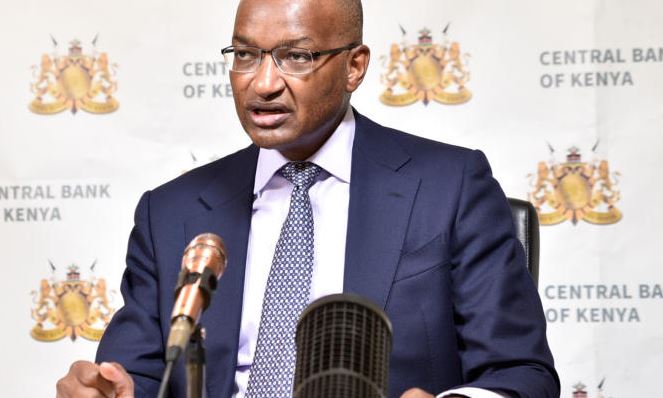 Central Bank of Kenya Governor Patrick Njoroge (pictured) has announced the revocation of Crown Bureau De Change Kenya Ltd's forex licence.
In a gazette notice dated June 8, Dr Njoroge said the licence was revoked on December 21, 2019.
While no explanation was given for the licence cancellation, the governor had last year warned Kenyans on mushrooming online foreign exchange dealers and platforms in the country.
A bureau may be deregistered if it fails to conduct foreign exchange transactions within six months of the date of the issue of the licence or for breach of the terms of its licence.
"We urge members of the public to confirm the licensing status of forex dealers from CBK website before engaging with the dealers, as they risk being defrauded and losing money," reads a statement from CBK's Banking Fraud Investigations Department.
In CBK's list, some of the characteristics of unlicensed dealers and platforms include purporting to offer best forex deals in the market.
Others collect and or receive funds from customers in exchange for foreign or local currencies and lack of requisite licences issued by CBK or Capital Markets Authority.
Other characteristics include downloadable platforms from google play and Apple App store, which are aggressively marketed through social media and mass mails, and inadequate anti-money laundering and consumer protection safeguards.