Ministries face budget cuts over pending bills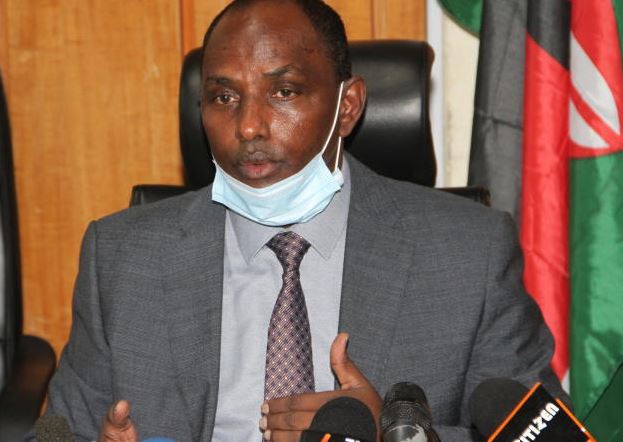 Treasury could begin withholding funds meant for ministries and State departments that fail to settle pending bills.
This is as the Government moves to clear billions of shillings in payments owed to the private sector.
National Treasury Cabinet Secretary Ukur Yatani (pictured) on Thursday said the Government has availed Sh33 billion to settle verified pending bills, urging State entities to release the funds. "To further support and enhance the liquidity of enterprises, I propose to fast-track payment of outstanding verified VAT refund claims and pending bills owed to businesses by allocating Sh10 billion," said Yatani during his budget speech. "This is in addition to the Sh23.1 billion approved by this House in April 2020 in the Supplementary Budget for the same purpose."
An audit by the Auditor General on behalf of the National Treasury in 2018 stated that the State and counties owe suppliers more than Sh225 billion, dating back several years.
The State owes suppliers Sh137 billion, including Sh42 billion in historical debts owed by departments and agencies.
Freeze disbursements
Counties are however said to owe the private sector over Sh100 billion including payments to the Kenya Medical Supplies Agency, electricity, water payments among others.
Last year, Treasury released Sh50 billion to counties to pay pending bills and threatened to freeze disbursements to 15 counties that had failed to honour the deal. The move was thwarted by Parliament.
The 15 counties included Narok, Machakos, Nairobi, Vihiga, Isiolo and Tana River. Yatani says Sh36.7 billion - representing 71.5 per cent of the verified eligible bills have been settled by counties as of May 2020.
Kenyan firms to be given priority
This will give local contractors a key role in utilising the Sh172.4 billion set aside for infrastructure projects in the new financial year.