City Hall's revenues drop due to corona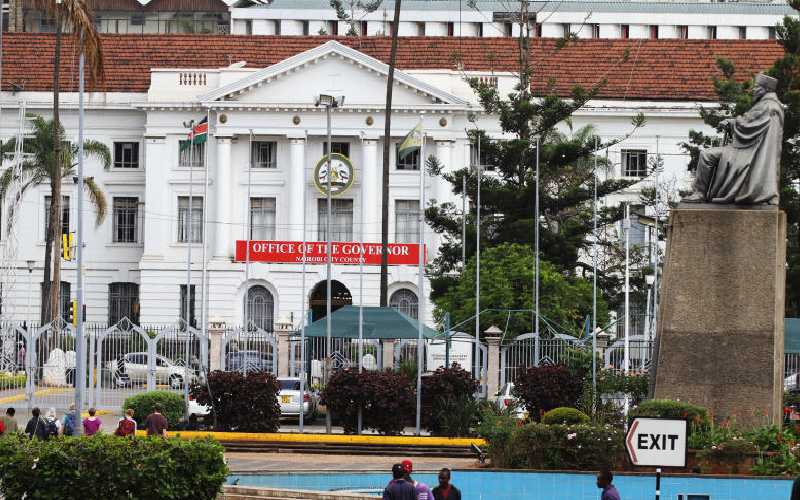 City Hall will cut its spending on projects for the 2020/2021 financial year by half due to reduced revenue collection, an official has said.
Robert Mbatia, the Nairobi County Finance Budget and Appropriations Committee chairman, said the county has so far collected Sh7.76 billion against a target of Sh17.3 billion for the current financial year, which ends on June 30.
He has blamed the poor performance on the Covid-19 pandemic.
"From our projections, this financial year's revenue collection will hardly hit Sh8.5 billion. It will be a miracle to more than Sh400 million in this final month," Mbatia said.
He said the low revenue will force the county to revise downwards its budget estimates and priorities for the 2020/2021 fiscal year.
In the current financial year, the county recorded Sh26.5 billion from equitable share from the national government, conditional grants and own source revenue. This left a Sh10 billion deficit in the Sh36.9 billion budget.
City Hall's own revenue collections were Sh10.25 billion while the equitable share was Sh15.5 billion. The rest came from conditional grants.
In March, Mbatia warned that the county would be forced to cut next year's budget by Sh5.6 billion due to the dwindling own source revenue collections.
By January 31, the county had collected only Sh4.7 billion against a target of Sh9.9 billion.
In the first quarter of the year, the county missed its target by Sh1.7 billion after recording Sh1.5 billion against a target of Sh3.2 billion.
City Hall has never met revenue collection targets since 2014.
In the 2018/219 fiscal year, City Hall collected Sh10.2 billion in internal revenue against a target of Sh15.5 billion.
This represented a Sh148 million increase from the 2017/2018 financial year in which the county raked in Sh10.1 billion in internal revenue against a target of Sh15.2 billion.