Coffee farmers reap big as new factory adds value to harvest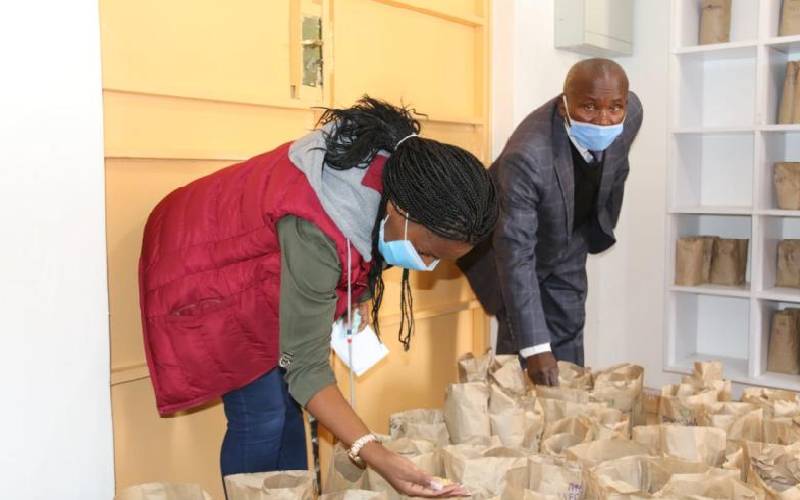 Coffee farmers in Embu County have started reaping higher returns from their produce after they started adding value to the commodity through dry milling.
A new mill built jointly by 24 cooperative societies started operation this year and has so far milled 722,000kg of coffee beans.
Embu County Coffee Mill Chairman John Maruku said the mill is producing grade 3 plus coffee, the best ever from the county, which is sold at a premium price.
He said, as a result, farmers payout had improved with Murue Co-operative paying Sh73.50 per kilogramme of cherry and Sh219.15 per kilogramme of dried coffee beans.
"This is just the beginning and we expect to see a lot of improvements going forward. The earnings were an improvement from previous years and consequently, we expect production to rise as farmers are motivated," he said.
Mr Maruku, who is the chairman Murue Cooperative, spoke when Agriculture Chief Administrative Secretary Annie Nyagah toured the mill.
The mill has a capacity of processing 2.8 tonnes per hour, meaning it can process all the coffee produced in Embu, Kirinyaga and Tharaka Nithi counties.