Banks withdraw 2019 dividend amid uncertainty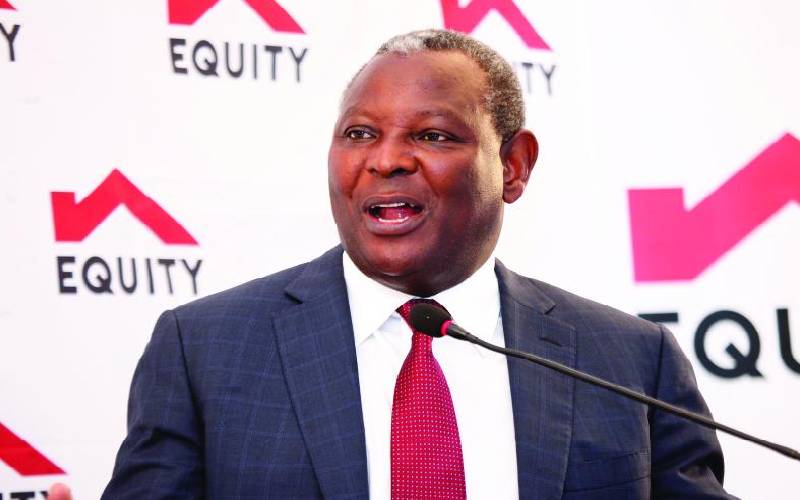 Three top-tier banks have recalled their dividend to shareholders as the Covid-19 pandemic continues to roil the financial markets.
Standard Chartered Bank is the third lender to withdraw dividend payment after Equity Bank and NCBA.
Standard Chartered had set aside a dividend payout of Sh5.1 billion which was to be given to shareholders on April 27.
But with the lender calling off its annual general meeting (AGM) after the government prohibited all kinds of public gathering in compliance with social distance rules, the lender said the payout would not be put before shareholders for approval.
Equity yesterday also recalled Sh9 billion it had set aside as dividend for its shareholders, citing uncertainty over Covid-19 pandemic.
Cash crunch
Last week, NCBA Bank became the first lender to withdraw final dividend payment as banks prepare for a cash crunch with borrowers expected to struggle or fail to service their debts.
Equity was to pay a final dividend of Sh2.50 for every ordinary share for the year ending December 31, 2019. However, following the adverse economic effects of the novel coronavirus, the second largest bank decided to withdraw from the plan.
It said its board reached the decision after its assessment of risk, even as it took into consideration the need for prudent risk mitigation and management.
"The Equity Group Holdings Board took a conservative approach that recognises the emerging unquantified risk of the pandemic and opted to preserve capital in the face of the prevailing uncertainty," said Group Chief Executive James Mwangi.
"A strong capital and liquidity position gives us the strength and capacity to cushion our business and accommodate and walk with our customers during these challenging times."
Monitoring impact
Standard Chartered says it is monitoring the impact of the pandemic.
"Consequently, the company will not be in a position to pay the dividend on May 28 as proposed and announced through the Nairobi Securities Exchange as it would not have been approved by shareholders at an AGM as required," said company secretary Nancy Oginde.
Most banks will be keen to hold on to as much liquidity as they can as they are expected to set aside billions as insurance for possible defaults.
Equity Bank is yet to release its results for the first quarter of 2020. However KCB Group, Cooperative Bank and Family Bank have already seen their loan-loss provision surge as they prepare for a surge in bad loans.