Petrol pump price drops by Sh5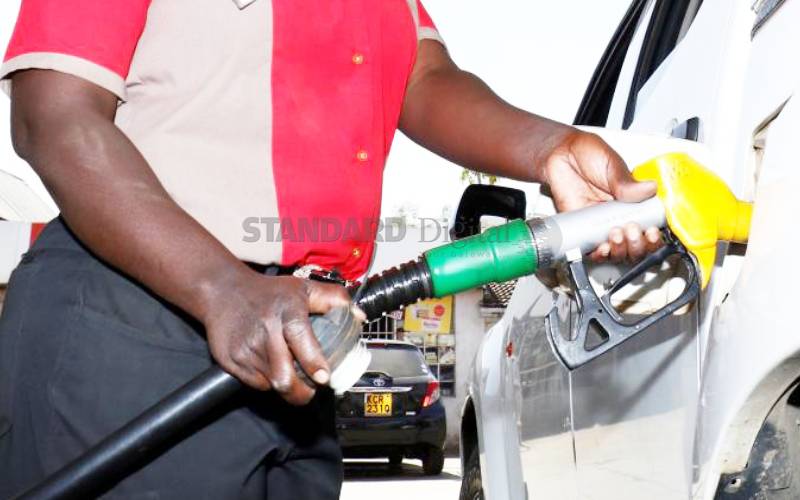 Motorists will beginning this morning get a slight reprieve after the retail prices of super petrol came down by close to Sh5.
The fuel, mostly used to power private motor vehicles, will for the next one month retail at Sh108.05 per litre in Nairobi, a six-month low following a Sh4.76 per litre reduction.
Super petrol was retailing at Sh112.81 per litre in Nairobi over the last one month.
The drop this month is the largest that the retail price of petrol has experienced this year, with the better part of the year characterised by increases that saw it hit Sh115.39 a litre in July.
In the latest fuel price capping guide released yesterday, the Energy and Petroleum Regulatory Authority (EPRA) also reduced the price of diesel, albeit by a smaller margin of Sh1.08 per litre while pushing up the price of kerosene by 44 cents.
Diesel will retail at Sh101.96 per litre while kerosene will go for Sh101.08 per litre in the capital.
EPRA said the price changes reflected the cost of the imported petroleum products, where the cost of diesel and petrol went down in September.
"The changes in this month's prices have been as a consequence of the average landed cost of imported super petrol decreasing 7.66 per cent…. diesel decreasing by 2.32 per cent… and kerosene increasing by 0.47 per cent," said EPRA in a statement.
While the landed costs were on the decline, other factors were used in determining local prices, including the cost of oil at the international market as well as the performance of the local currency against the US dollar.
Declining trend
In September, oil prices went up while the shilling weakened against the dollar, which could be a pointer that the declining trend in pump prices locally might not be sustained.
"Free on board (FOB) price of Murban crude oil lifted in September 2019 was posted at $64.42 (Sh6 400) per barrel, an increase of 3.4 per cent from $62.30 (Sh6 200) per barrel in August 2019," said EPRA.