Home Expo kicks off at KICC
Property sellers and buyers have three days, starting today, to make their way to the KICC for the Home Expo.
The event organised by Standard Group aims to showcase various properties, interior Décor and home appliances.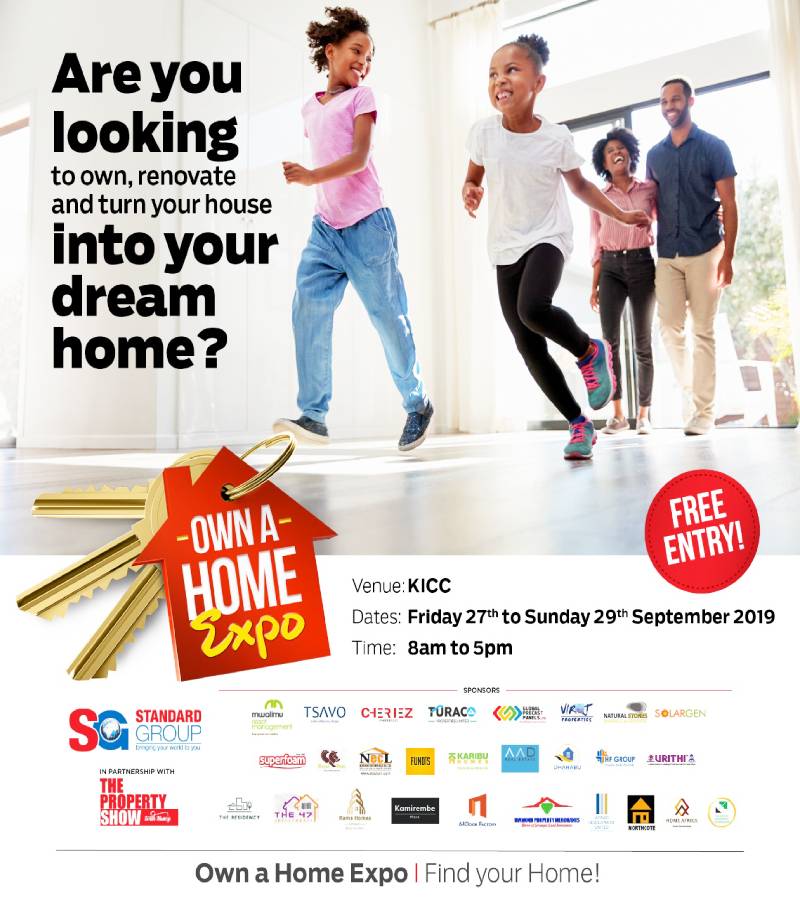 Organisers have promised to give the audience an overview of products in the market in terms of pricing.
Other activities set to take place at the free entry Home Expo include showcasing companies catering to the introduction of innovative products.
Part of the attendants will be providers of services that cover all the needs in the housing industry such as electrical dealers, designers and decorators.
Anyone willing to buy a house or home appliances are guaranteed exclusive promotions of newly built homes.
There will be special discounts only offered at the expo as well as unpublished homes, not yet available in the real estate market.
The industry players at the Home Expo will showcase various mortgage and financial options in the market.
Some of the sponsors at the KICC event include financial providers and property developers.