Court to decide on ARM sale next week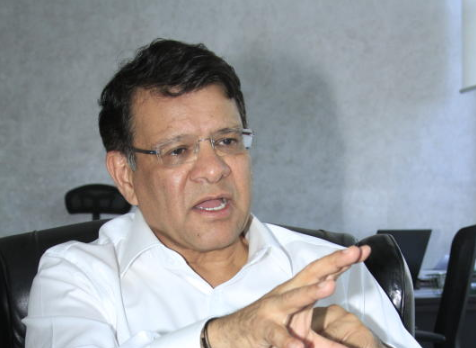 The High Court yesterday declined to extend its orders stopping the sale of struggling Athi River Mining (ARM).
Justice Mary Kasango instead directed the parties in the case to appear before her on Monday next week to argue on whether the firm had met the conditions she set for it to enjoy the orders of the court.
ARM's lawyer Onyango Ogola told the judge that his client had deposited an Sh1.2 billion irrevocable bank guarantee to satisfy administrators, Muniu Thoithi and George Weru of PricewaterhouseCoopers.
However, Justice Kasango said she would now intervene until the hearing of the application whether National Cement Company Limited (NCCL) should wait until the case filed by former ARM Chief Executive Pradipkumar Paunrana is heard and determined by the court.
"I will leave the issue as liquid as it is. I'll hear the application on Monday at 12 pm," she directed.
ARM had deposited a guarantee from Diamond Trust Bank (DTB) which was to last until May 20, 2020.
However, the administrators declined to give it a clean bill of health due to its expiry date. The contention was out of concern about how long the case would drag in court.
The cement firm was put under administration in August last year after sinking into debts totalling Sh19.3 billion. This saw the suspension of its shares on the Nairobi Securities Exchange.
NCCL subsequently floated a $50 million (Sh5 billion) offer to buy ARM, which was founded in 1974 by the family patriarch, Harjivandas J Paunrana.
Kasango said Paunrana had to match the conditions met by NCCL, which raises the stakes on his end.
"I am of the firm view that there is need for conditions to be set in extending the orders. The orders that command itself to me is the one met by NCCL. The order issued on July 12 and extended to September 19, 2019, is hereby set aside," she ruled.
Thoithi and Weru of were appointed as joint administrators of ARM to maintain the company as a going concern or achieve a better outcome for the firm's creditors as a whole than would be the case if the company was liquidated without first being placed under administration.
The firm's collapse opened competition on who would succeed in buying out the cement maker.
From inception in 2010, National Cement has reported strong growth and established itself as one of the leading producers of cement in Kenya.
Naivasha SGR stretch completed
The second phase of the Standard Gauge Railway (SGR) from Nairobi to Naivasha, commonly referred to as Phase 2A, is now complete.