Firms holding over Sh240b in unclaimed assets, agency says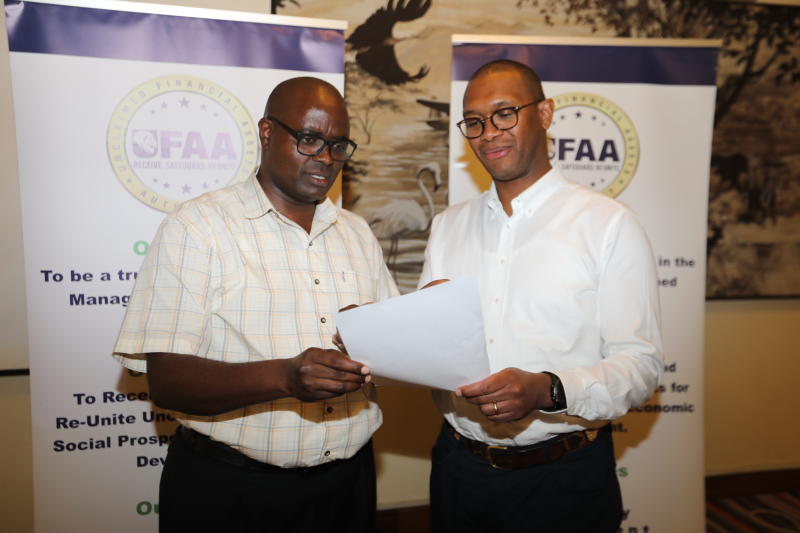 Close to half a million companies are still holding on to billions worth of assets and cash belonging to deceased Kenyans despite a legal requirement to surrender them to the State.
The Unclaimed Financial Assets Authority (Ufaa) said yesterday compliance to the unclaimed financial assets Act, 2011 is still low, with more than Sh241 billion still in the hands of banks, Saccos, pension schemes and utility firms.
"We have more than 447,000 institutions who are still holding on assets that belong to thousands of families who may not know that they have assets they need to claim. They need to know that these assets belong to people out there," said Ufaa Chief Executive John Mwangi at a press briefing in Mombasa.
He said asset holders have only reported and submitted Sh13.1 billion in cash and 564 million in shares to the authority to date.
The Unclaimed Financial Assets Act, 2011 carries a penalty of at least Sh1 million in fines or a one-year jail term for non-compliant institution heads upon conviction.
Over the past five years, only 7,000 claimants have lodged claims, with the authority paying out more than Sh421 million in cash and an estimated 1.3 million units in shares.
Ufaa encourages members of the public seeking to establish the existence of unclaimed assets either belonging to them or family members to check on the listing posted on the UFAA website or through sending a text message to the shortcode *361#.
As of May this year, Ufaa was holding Sh12.7 billion in cash reserves and an equivalent of Sh22.7 billion in shares, foreign currency and unit trusts.
Under a new policy that may come into force by the end of the year, the agency will be able to sell the assets and build its cash reserves if they are not claimed in three years.
Non-cash assets, which include shares, safe depository box, jewellery and foreign currencies, will be converted into cash and be treated as part of the fund.