Court quashes bid to stop NBK sale pact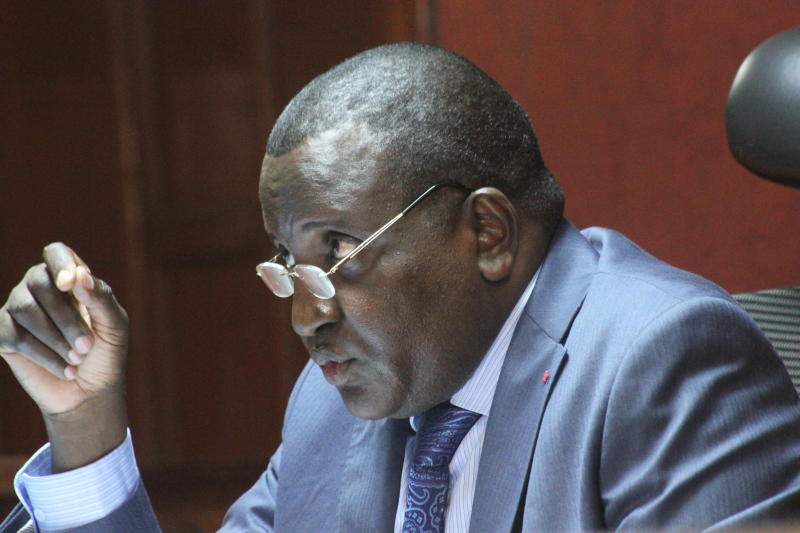 The High Court in Nairobi has thrown out a case challenging the planned buyout of the National Bank of Kenya (NBK) by KCB Group.
While dismissing the case filed by Evans Aseto and John Kiptoo, Justice Weldon Korir yesterday observed that there was no evidence to show that proper processes were not followed.
Among the issues that had been raised in the case was that there was no audit done in accordance with the State Corporations Act to verify how much NBK had lost over the years.
The two petitioners had also contested that the deal had not received Communications Authority of Kenya (CA) backing.
They also claimed that the deal was shrouded in secrecy as the public only became aware of the same from the media.
But the judge dismissed this assertion as "mere rumours."
"In my view, the allegations by the petitioners are speculative and not supported by evidence. They have not disclosed what unique services NBK is providing which will not be availed by the merged entity. There is, therefore, nothing to support the assertion that the merger will threaten the rights of the customers of NBK," ruled Justice Korir.
Aseto and Kiptoo had claimed the deal might lead to pilferage and loss of public funds if it was not stopped.
The judge heard that NBK's books have not been audited by the Auditor-General to determine the true value of the intended share swap.
They further claimed that efforts by Parliament's Public Investments Committee (PIC) to investigate the matter had proven futile as several summonses to the directors of NBK to appear before the watchdog committee had not been honoured.
In the deal, KCB is set to buy NBK's 100 per cent ordinary shares. This will see NBK de-list from the Nairobi Securities Exchange (NSE) and the conversion of 1,135,000,000 preference shares in the capital of the firm to 1,135,000,000 new ordinary shares.
NBK in its response by Company Secretary Habil Aswani told the court that the petitioners had jumped the gun as the deal had not been cleared by the Capital Markets Authority (CMA).