Chinese firms increase local staff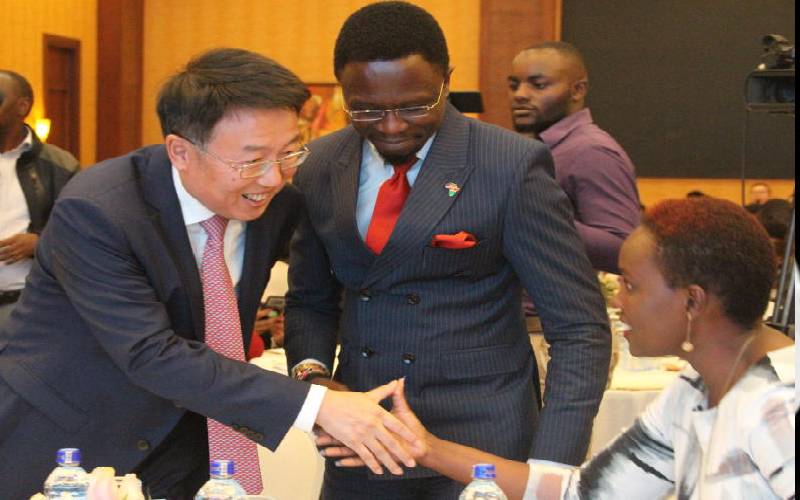 Chinese companies in Kenya are increasingly hiring more locals, a new report has shown.
The Kenya China Economic and Trade Association (KCETA) said last year alone, its affiliate member enterprises created more than 50,000 jobs for locals, up from 42,000 in 2016.
"Having chosen to take root in Kenya, many Chinese enterprises are continuing with their localisation drive..." said the report.
The lobby said last year alone, KCETA member enterprises created more than 50,000 jobs for locals accounting for 96 per cent of their staff compared to 42,000 in 2016.
"In October 208, the KCETA hosted a job fair with more than 50 Chinese enterprises participating and offered over 1,000 job opportunities in engineering, trade, IT, manufacturing, tourism, among others," said the report.
However, the lobby notes that almost all positions with no special skill requirement were filled with locally recruited employees.
"Attracting and training local managers… is an important way for Chinese enterprises to integrate into local communities. Chinese enterprises will continue to support the development of local managerial and technical staff members," said the report.
KCETA also pledged that the 400 plus firms will invest heavily in staff remuneration and recognition.
"In December 2018, KCETA hosted an award ceremony recognising 55 outstanding Kenyan employees from over 20 member enterprises for their hard work," read the report.
KCETA also said member companies will invest significantly in, among others, the TVET, road and water sectors where up to Sh7.8 billion has gone into such initiatives.
Foreign Affairs Chief Administrative Secretary (CAS) Ababu Namwamba commended the firms and urged them to take advantage of the conducive environment to grow even as he challenged the same to observe ethical business practices.
"We note that 99 per cent of Chinese work is commendable. However it is disturbing to read reports that a few unscrupulous persons are tarnishing the reputation of the majority," he said.
The report findings come on the back of criticism that some Chinese firms, including the operator of the Standard Gauge Railway, are not doing enough to raise the number of their local staff.