Haji files appeal in Sh2.3b Miwani Company land case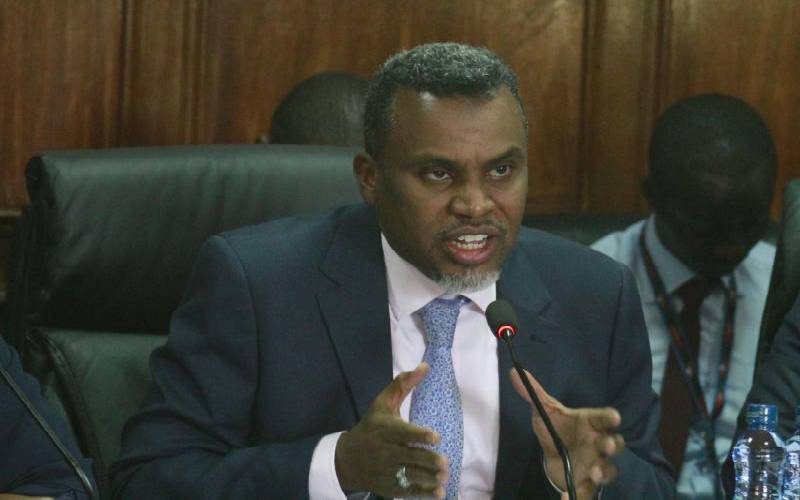 The State prosecutor has appealed a court decision to acquit four people accused of defrauding Miwani Sugar Company.
The four were accused of having a hand in the alleged grabbing of the company's 9,394 acres valued at Sh2.3 billion.
Director of Public Prosecutions (DPP) Noordin Haji yesterday asked the High Court to recall the Magistrate's Court file to confirm that there was indeed enough evidence to prove the four were involved.
"The magistrate made a mistake in acquitting the accused on grounds that there was no proof the 9,394 acres belonged to Miwani Sugar Company when it was clear from the evidence that the title was registered in the company's name," the DPP said through State prosecutor Fredrick Ashimosi.
Ian Maina, John Kimani, Philips Odongo, Moses Osewe, Kefa Atunga, Sukhwinder Singh, Epainito Okoyo and Abdulkadir Athman were jointly charged with conspiring to defraud the sugar factory, which is under receivership, of land valued at Sh2.32 billion between May 2007 and January last year.
They were accused of hiving off part of the public land and transferring it to Crossly Holdings Limited in collusion with senior lands officials.
But Kisumu Chief Magistrate Julius Ng'arng'ar acquitted Maina, Odongo, Singh and Okoyo. He ruled that Osewe and Athmani had a case to answer and put them on their defence.
Mr Ashimosi submitted that the magistrate failed to consider the gravity of the offence and that all the eight accused had a role to play in the alleged grabbing.
"The magistrate erred in law in finding that we had not established a prima facie case on the illegal acquisition and disposal of public property," said Ashimosi.
"His was a clear contradiction; there is no way you can find the transfer documents were issued illegally and still rule there was no conspiracy."