Betting firms refute State claims on taxes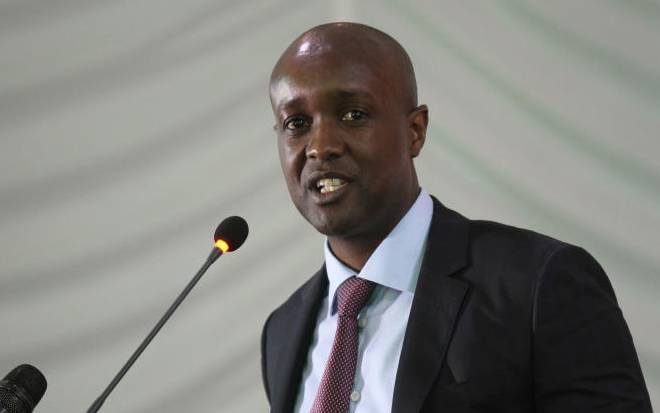 Top betting firms yesterday denied any wrong doing and maintained that they have met their regulatory requirements even as their push-and-pull with the Government continues.
The State on Wednesday evening struck at the heart of 27 betting firms, ordering telcos to shut down their paybill numbers and short codes till their licences are renewed.
Sportpesa Chief Executive Officer Ronald Karauri said the company is an astute corporate entity that has paid all its taxes.
"We continue to address the licence matter with industry stakeholders," Mr Karauri said in a statement.
"In the meantime, the High Court has issued an order that allows Sportpesa to continue operations uninterrupted until the matter is resolved. Therefore, all our paybills and other services remain operational."
Betin, another major betting firm, said in a statement that any interruptions to the firms' operations would be catastrophic for the country.
This is given the thousands of jobs that would be lost and taxes missed.
"As a company, have paid almost Sh3 billion in taxes since 2018," the firm wrote.
"This is a huge contribution to the treasury that can be used to facilitate the four pillars of the government's development agenda."
"Betin has more than 200 employees in its offices and over 2,500 employed indirectly in Betin shops. This attack threatens their livelihood," it added.
Renewed licences
Meanwhile, the Government has renewed the licences for seven betting firms: BetLion, which launched its operations in Kenya last year, Odibets, Betpalace, Mcheza, Kwikbet, Betika and Gamemania.
On Wednesday evening, the Government ordered Safaricom, Airtel and Telkom to withdraw the SMS platforms of all those other companies that had yet to have their licenses renewed, as the tax row escalated.
Earlier, the Betting Control and Licensing Board (BCLB) refused to renew the licenses after Interior Affairs and Coordination of National Government Cabinet Secretary Fred Matiang'i accused the firms of owing the taxman over Sh26 billion.
"We wish to inform you that the licences for the affected betting firms will not be renewed until they meet the outstanding renewal requirements, as well as outcome of ongoing due diligence to determine if they are fit to hold a license from this board," a notice by BCLB Acting Director Liti Wambua states.
"Consequently, we request you to suspend their pay bills and short codes until otherwise advised."
A report from a multi-agency team set by the Government indicated that the companies made about Sh204 billion last year, yet paid Sh4 billion only in taxes.
"Attempts to recover this amount have not been fruitful because key industry operators have found refuge in the judicial processes where all manner of court orders are sought and issued," Matiangi said in May.
Tough directive
Yesterday, Safaricom wrote to BLCB explaining the difficulties with implementing the directive immediately since it is likely to affect over 12 million of its subscribers.
Safaricom, through the law firm TRIPPLEOKLAW, told the board that closing the pay bill and SMS codes will interfere with millions who have either placed or won bets and need to withdraw their cash.
"As you will no doubt appreciate, the proposed suspension of the Pay Bill, SMS and Short Codes will affect the ability of players to withdraw the funds deposited in their gaming wallets," a letter dated July 10, 2019 and signed by Safaricom lawyer John Ohaga reads in part.
"We are instructed to propose that players as depositors are allowed to access their funds so that there is no prejudice."