Mobile cash transfers fall 30 per cent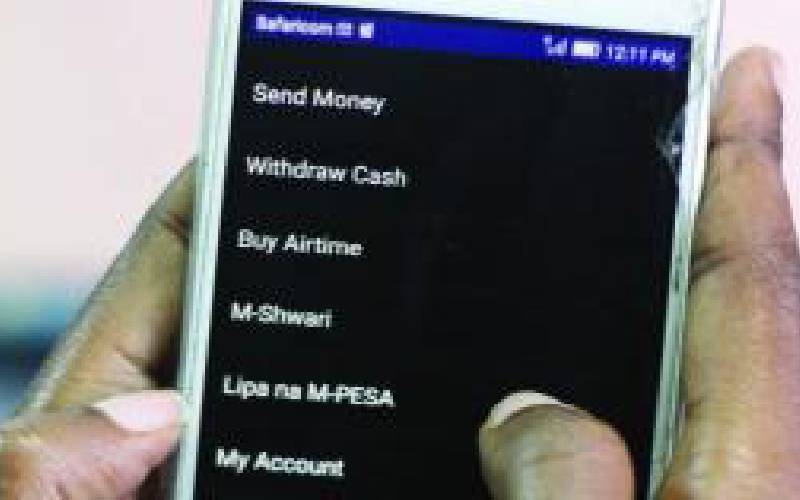 The number of mobile money transactions fell nearly 30 per cent in the first three months of this year, marking the largest decline recorded by service providers in recent years.
Latest data from the Communications Authority of Kenya (CA) indicates the transactions fell from 787 million as of the end of December last year to 564 million in the first three months of this year.
Safaricom recorded the biggest drop in transaction volumes, with the number of M-Pesa transactions falling from 616 million as of December last year to 404 million as of March this year.
Interestingly, this was the same period that Safaricom introduced the Fuliza overdraft facility that allows consumers to pay for goods and service even if they lack adequate funds to complete the transaction.
The repayments are deducted from a subscriber's M-Pesa account once they top up.
At the same time, the number of SMSs sent both within and outside the respective networks similarly dropped by 14 per cent and 28 per cent respectively between the second and third quarters of the 2018/2019 financial year.
This as more consumers adopt over the top services such as WhatsApp and Facebook.
The number of active mobile subscribers in the country, according to CA, now stands at 51 million, up from 49.5 million last year, with mobile penetration rising over the 100 per cent mark.
"Penetration level of above 100 per cent is attributed to multiple SIM ownership by consumers whose aim is to take advantage of the competing voice and/or data plans offered by the various service providers," explained CA in part.
Fall marginally
Safaricom saw its market share fall marginally from 63.3 per cent registered in the previous quarter to 62.4 per cent as of the end of March 2019 while Airtel gained 2.7 percentage points to post a market share of 26.1 per cent.
Telkom Kenya's market share dropped to 7.9 per cent from 9.0 per cent reported in the previous quarter while Equity Group's fintech subsidiary Finserve Africa lost 0.8 percentage points to register a market share of 3.4 per cent.