Private sector upbeat over Rotich Budget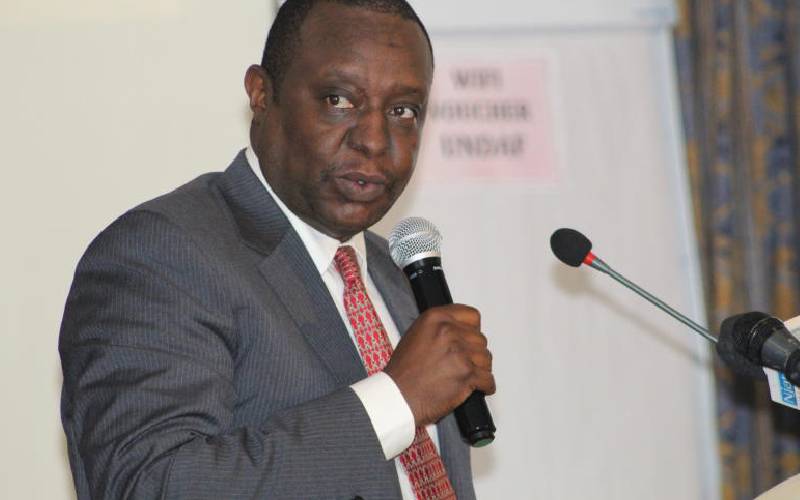 The private sector has lauded the 2019/2020 Budget and tax measures presented by Treasury Cabinet Secretary Henry Rotich (pictured) last week, noting that the government now needs to follow through on proposed austerity measures.
The Kenya Private Sector Alliance (Kepsa) and the Kenya National Chamber of Commerce and Industry (KNCCI) said Rotich's budget addressed several concerns they had raised.
"To address corruption, the budget captures some key procurement reforms Kepsa has been pursuing such as the rollout of e-procurement, and finalisation of Public Procurement and Asset Disposal Regulations) to fully operationalise the Public Procurement and Asset Disposal Act, 2015," said Kepsa in a statement.
Treasury also said new Public Investment Management Regulations will be issued, providing a framework for appraising and approving all new projects before they are budgeted to increase transparency and ensure only viable projects are funded.
"Our recommendation that the interest rate cap has had adverse effects on accessibility of credit by Small and Medium Industries (SMEs) has been captured well through the recommendation that the cap is going to be lifted," said KNCCI President Richard Ngatia in a statement.
"We expect the removal of the cap will provide an added incentive to banks to loosen risk considerations before extending credit to SMEs and this will translate to increased access to credit by businesses."
KNCCI boss noted that the government's directive to prioritise procurement of State vehicles from firms with local assembly plants will create an incentive for companies to invest in motor vehicle industry.
"The move creates employment opportunities for the youth, women, and persons with disability and expands the country's tax base," said Ngatia. He noted that they will continue to work with the taxman to design systems that encompass small traders in a bid to expand the tax bracket and tax collection.