Lender, firm to scale up leasing deal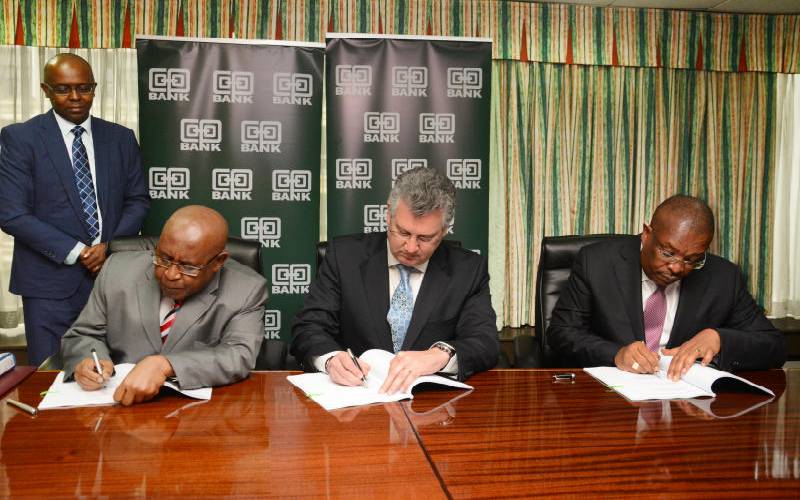 The Co-operative Bank of Kenya and leasing company Super Group of South Africa have announced plans to deepen their partnership.
The two said yesterday they would scale up their Kenyan operations through Co-op Bank Fleet Africa Leasing, a joint venture firm owned by the two institutions.
The firms said the strategic partnership is intended at penetrating and growing a modern leasing business in the region.
"Co-op Bank Fleet already got off to a roaring start by concluding its first leasing deal worth over Sh890 million in January of this year.
This maiden transaction, which is part of a larger Sh2.2 billion deal, entails the financing and delivery of a fleet of 125 vehicles to the Ministry of Interior," said Co-operative Bank Group Managing Director Gideon Muriuki at a briefing in Nairobi yesterday.
During its first board meeting yesterday, Co-op Bank Chairman John Murugu was elected chairman of the leasing firm while Robert Mbugua was appointed as the founding chief executive
Leasing is gaining traction in Kenya, with the Government setting the pace by opting to re-tool, equip and modernise public institutions through the model.