Ex-teller who tried to steal Sh1,000 to be paid Sh300,000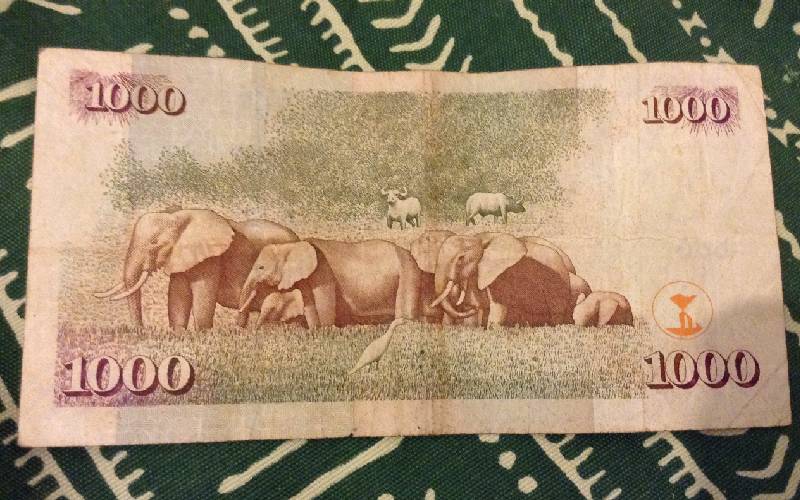 A bank teller who lost his job for trying to steal Sh1,000 from a customer will now be paid Sh300,000 for unfair dismissal.
Abram Kimani was sacked by Guaranty Trust Bank after a customer told the management he had tried to hide a Sh1,000 note that fell from a counting machine.
Although the court found that the bank had a legitimate reason to fire Mr Kimani, failure to give him an opportunity to explain himself and also show him a CCTV clip that showed him picking the note has proven costly.
Labour and Employment Court judge Onesmus Makau ordered Guaranty Trust Bank to pay Kimani Sh327,000 for unfair dismissal.
"I have carefully viewed the CCTV clip and it is clear that the claimant committed the offence of attempted theft of Sh1,000 note from Gamba Home Renovators on August 6, 2011," Justice Makau said.
"The said money was blown off the cash counting machine and instead of picking it and adding it back, he pushed it under the counting machine only to pick it after the customer refused to let him steal the money."
He continued: "I am therefore satisfied that the respondent has on a balance of probability discharged the burden of proving a valid and fair reason as required by Section 43 and 45 of the Employment Act."
The court heard that Kimani earned Sh70,000 a month.
On August 6, 2011, at 12.14pm, a customer presented a cheque for Sh75,000 at the Westlands Branch and requested Kimani to break the cash into two bundles of Sh50,000 and Sh25,000, the court heard.
While Kimani was tabulating the amount using a counting machine, a note was blown off and he pushed it under the machine.
A CCTV clip produced by the bank showed that he did not include it in the counted money. The vigilant client demanded a recount and the Sh1,000 was returned. The customer immediately filed a complaint at the human resource department.
Kimani, in his reply, denied that he had tried to steal. He told the court that after the contested amount fell, he just picked it and handed it to the owner.
He was summoned to Guaranty's head office and asked to explain why disciplinary action ought not to be taken against him. He was sacked on August 24, 2011.
On how he was sacked, Makau ruled that it was up to his employer to prove that a fair process was followed.
He observed that Kimani was invited to a disciplinary committee without being given prior notice on why he was supposed to appear.
"She has not rebutted the claimant's evidence that he was called to a meeting on August 15, 2011, without prior notice that he was to face disciplinary case and he was not given the right of being accompanied by another employee of his choice."
"At the meeting, he was not given freedom to defend himself and finally, he was not shown the CCTV clips and the investigation report before the dismissal," the judge said.