Boost for Uhuru job creation plan as EPZ approves textile firm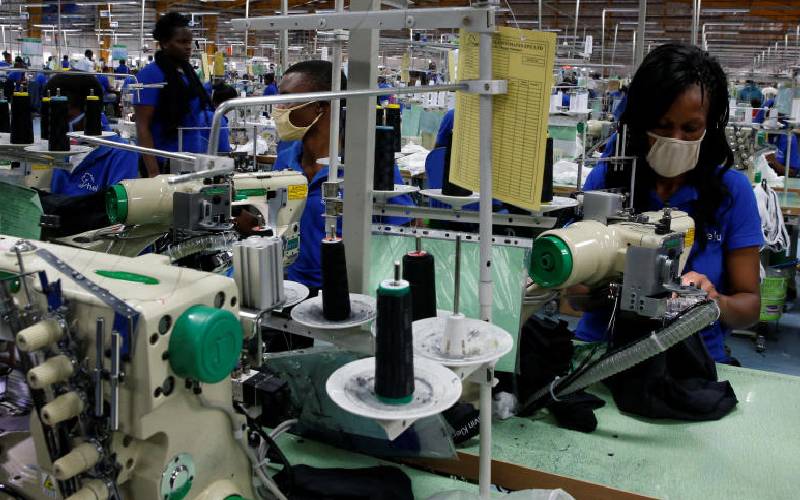 The Government has approved setting up one of the largest textile companies under the export processing zone, in what could boost President Uhuru Kenyatta's job creation plan.
Mas Holdings Singapore, a Sri Lankan apparel and textile manufacturer, says it will create job opportunities for 3,100 Kenyans once it starts operation in Athi River, Machakos County.
With an investment of Sh1.5 billion, Mass Holdings Singapore Pte EPZ Ltd leapfrogs Hela Clothing as the largest apparel and textile manufacturer in the country. Hela employs 1,500 workers.
The enterprise was approved on Friday and is expected to begin operations in June. Operating under the preferential export processing zone, Mas Holding will export apparel products to the US, United Kingdom, and the Netherlands.
"EPZA received an application for the above EPZ Enterprise (Manufacturing) license on April 26th, 2019. All the required documents submitted together with the required non-refundable application fee of Sh25,000 ($250) (Receipt N. 44689 & 0215180) by April 2019," read an internal memo by the Export Processing Zone Authority (EPZA).
Official figures show that the number of local employees engaged by EPZ enterprises increased by four per cent to 56,945 in 2018 from 55,486 in 2017.
"Total sales by EPZ enterprises increased by 14.7 per cent to Sh 77.2 billion in 2018 from Sh67.3 billion in 2017," according to the 2019 Economic Survey.
Mas Holdings which has a presence in 16 countries is expected to increase local value from $978,000 (Sh97 million) in the first year to $9.24 million (Sh924 million) in the third year of operation.
The directors of the firm have also promised to enhance national exports by $4.7 million (Sh470 million) in the first year to Sh4.4 billion ($44 million) in the third year.
The company has received financing of Sh1.1 billion, including Sh900 million in foreign loans, Sh181 million in paid-up capital from shareholders, a similar amount of money in authorized capital.
President Kenyatta has earmarked textile and apparel as one of the sectors that will drive his plan to create jobs in the manufacturing sector.
The President expects to create over 500,000 cotton jobs and another 100,000 new apparel jobs.
This will be achieved through policy review that will attract investments of between $350 million (Sh35 billion) and $2 billion (Sh200 billion) into the entire textile and apparel value chain.
The Government, in the 2019 Budget Policy Statement, has noted that it is in the process of improving infrastructure at the Athi River textile hub, KIRDI Kisumu, South B Branches, and Rivatex East Africa Ltd. "Rivatex East African Ltd is being modernised to enhance its competitiveness to absorb local cotton and produce high-quality textiles," read part of the Budget Policy Statement. The State has also approved commercialisation of genetically modified cotton such as Bacillus Thuringiensis (BT) cotton seeds to be availed to farmers.
The plan is to put 200,000 hectares of land under BT Cotton.
The hybrid cotton is expected to boost production due to its resistance to bollworm which has adversely affected yields from the traditional breeds in the past. "In addition, the revival of conventional cotton will be supported in 21 cotton-growing counties targeting 549,000 acres to ensure self-sufficiency in cotton for our textile industries."