Government partners private companies to build roads, evade debts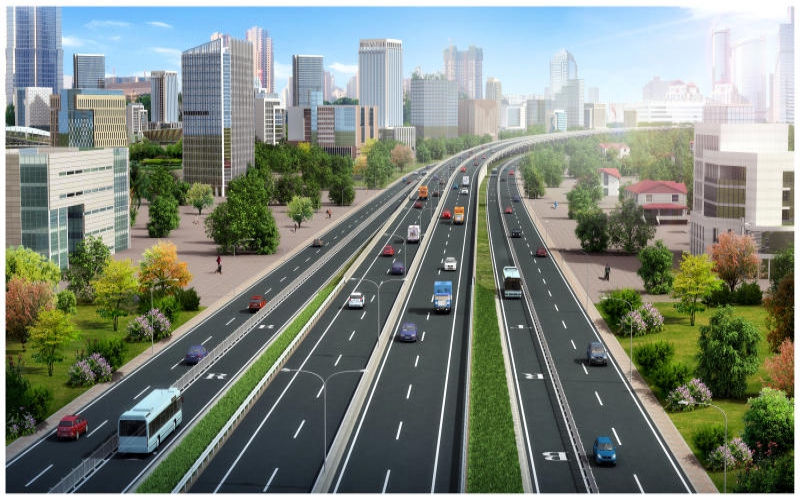 With Kenya's debt set to hit Sh7 trillion by 2022, the Government is turning to private public partnerships (PPP) to build major infrastructure projects in the country.
The PPP model of financing marks a shift by the Jubilee government from financing mega-projects through loans and is meant to cushion it from further escalation of the public debt.
Under PPP framework, firms build, maintain, and operate the roads. They then charge motorists to recoup their investment after which they transfer ownership of the roads to the government.
Government officials who are in Beijing for China for the Belt and Road Initiative forum that kicked off on Tuesday are set to sign a contract this weekend with a Chinese firm for the construction of JKIA-Westlands expressway.
The construction of the 18-kilometer speed road which will be built and owned by the China Road and Bridge Corporation (CRBC) will commence in August.
The Sh65 billion road starts at JKIA and ends at James Gichuru, along Waiyaki Road, in Westlands.
Other roads to be built using the PPP model include the Nairobi-Mombasa expressway and the Nairobi-Mau Summit highway.
American firm Betchel will fund the Sh300 billion Nairobi-Mombasa expressway with the works set to start by June.
The Kenya National Highways Authority (KeNHA) announced recently that it would soon declare the winner of Nairobi-Mau Summit highway bid.
Two consortia have submitted their bids for the lucrative Sh180 billion project. The first consortium is made of Aiim, Egis, Mota-Engil and Orascom.
The second one is Rift Valley Connect comprising Vinci Highways SAS, Meridian Infrastructure Africa Fund and Vinci Concessions SAS.
Economics lecturer Dr Samuel Nyandemo supports the government decision to turn to the PPP model to finance infrastructure projects saying it will help control the ballooning foreign debt.
"It will prevent the government from borrowing expensive loans. Once the investors recoup their investment, they hand the project to the government," he said.
Dr Nyademo termed the government's multimillion projects in the city as vital since they will help ease the traffic problem.
"The costs of the projects outweigh the millions of shillings that the government loses due to jams," Dr Nyademo said.
Currently, it is estimated that up to 60,000 vehicles ply the JKIA-Westland route daily. About 25,000 motorists are expected to use the high-speed road when completed.
According to World Bank estimates, Nairobi's traffic jams cost the country about Sh50 million daily in lost man hours.