Tutors face purge to trim wage bill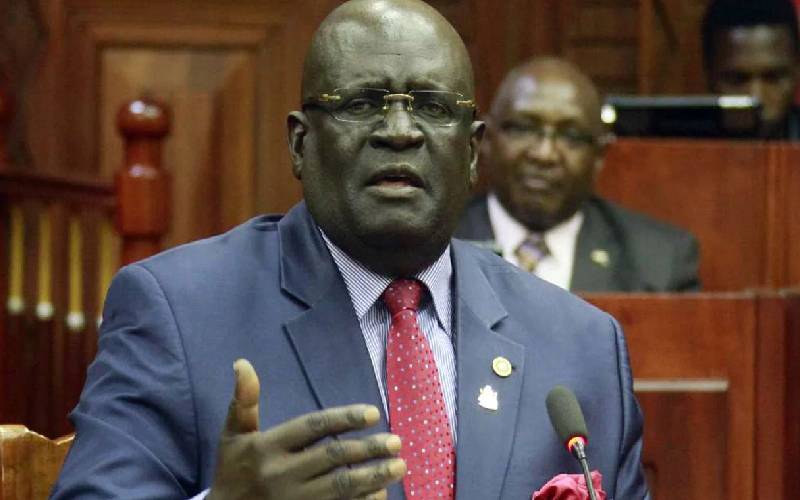 Hundreds of university lecturers could be facing the sack following a directive by the Government asking universities to trim the number of lecturers and academic programmes.
Cabinet Secretary for Education George Magoha (pictured) asked universities to initiate downsizing programmes or face policy action from the State on the same.
"If you have people on contract whom you'd hired because there were module two programmes, ask them to go home," Prof Magoha told university and college administrators while releasing the 2019/2020 universities and college student placement results.
According to Magoha, numerous degree and diploma courses are not aligned to Kenya's economic demands, leading to a waste of resources in the country's universities.
This year, 98 academic programmes did not attract a single applicant, with the CS chastising university administrators for introducing irrelevant courses in a bid to make profit.
"If you have academic staff whose programmes are no longer relevant, find a way of disengaging them or encourage them to go to universities that have those programmes," he said. If implemented, the move could see hundreds of part-time lecturers, who form the bulk of teaching staff in universities and colleges, lose their jobs.