Work on key western city bypass begins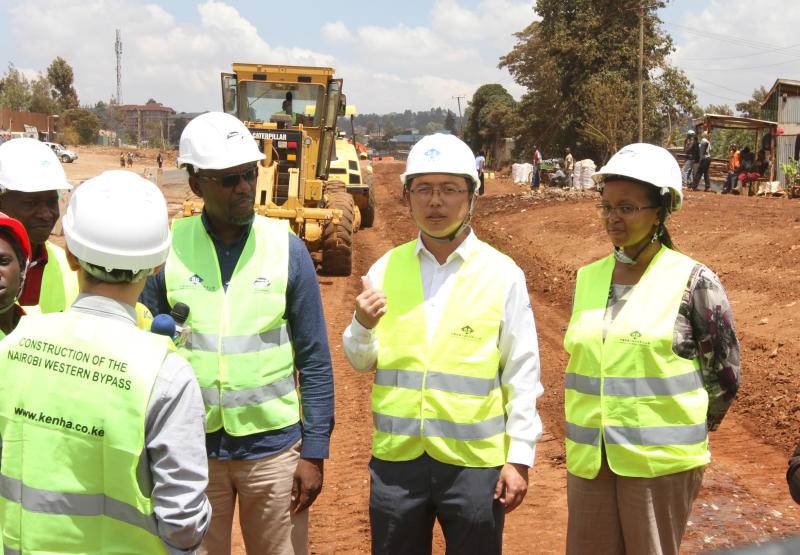 Construction work on the Sh17 billion Nairobi western bypass has finally begun after numerous delays.
The 16.8km project, which is being undertaken by the China Road and Bridge Corporation (CRBC), has been identified as a link necessary for the completion of a system of ring roads around Nairobi to divert traffic away from the central business district.
Although the design of the road and works started three years ago, the contractor only got to the site in late February after the financing deal was signed with the Chinese Government.
Supervised by the Kenya National Highways Authority (KeNHA), the bypass is the last of four Nairobi ring roads now also comprising southern, eastern and northern bypasses.
KeNHA said since the signing of the commercial agreement in early 2017, some critical preparatory works had been completed in readiness for the official commencement of physical works.
"As clearance of the route corridor is ongoing, the site camp along Lower Kabete Road has been completed with offices, material testing laboratories, workshops, precast yards, fueling station, storage facilities, boreholes and power and internet connection, among other critical facilities," said KeNHA Engineer George Amingh during a media tour of the project on Tuesday.
He said KeNHA and CRBC had finished mobilising all the manpower for the works set for completion in three years.
Mr Mingh said land acquisition is also ongoing, with compensation negotiations at an advanced stage.
"About 80 per cent of the land is available for construction while the remaining 20 per cent will be acquired, especially within the areas where the seven interchanges are expected to sit," he said.
The road, which will feature the construction of a two-lane dual carriageway, will link the Southern bypass at Gitaru to the Northern bypass in Ruaka.
Other features will include 17.4km of service lanes, seven interchanges at the major junctions of Wangige, Kihara, Ndenderu, Ruminyi, Kabete, Banana and Ruaka; five underpasses and three-foot bridges.
The contract also entails building a bus park at Wangige, 10km of walkways and footpaths.