Hundreds stranded as aviation strike paralyses Moi International Airport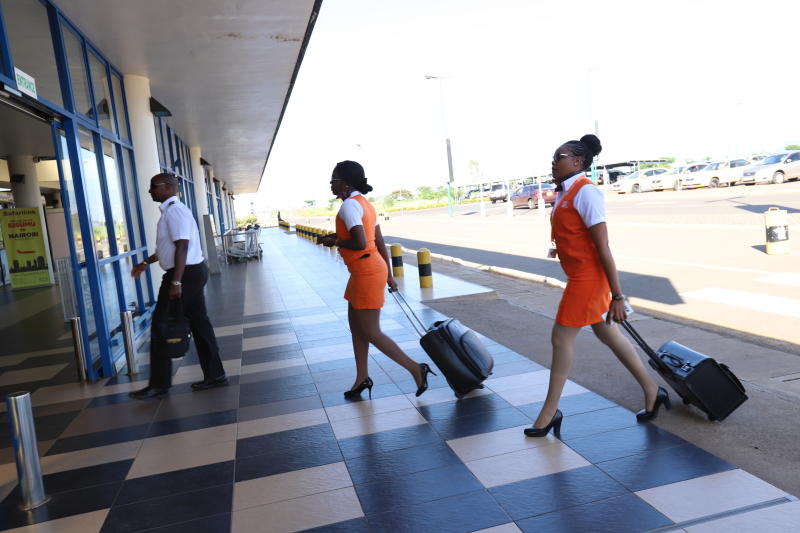 MOMBASA, KENYA: Aviation workers stranded hundreds of passengers in Mombasa for the better part of Wednesday morning following strike.
Majority of those delayed were business people destined for meetings in Nairobi.
The passengers blamed the Moi International airport officials for not issuing an official statement about the issue on time.
A Tanzanian national who only identified herself as Mwajuma said she was to departure Mombasa early in the morning in order to board a connecting flight in Nairobi to Dubai for business purposes.
"Time is everything in business as we are here waiting to be told the way forward we are making losses and we don't know how we would recover, we hope we will be sorted soon," she said.
Another one Halima Mohammed who was taking his mother for treatment in Nairobi said they had booked an 8.30 am Jambo jet but were told to cancel their ticket and wait for further communication.
"We have been here since six in the morning now it is 10.00am but we have not been given a way forward, we had to call the hospital to reschedule my mother's appointment, meanwhile we are looking for an alternative means of transport," she said.
Susan who was also to departure with the morning Jambo jet flight said she was angered at how the attendants were not giving them any meaningful communication.
"We have just been asked to wait, but we were not told for how long, I came here on time I have a toddler who needs to be fed and attended to how can I do that on these corridors, am going home I have left my number behind," said Susan.
Julius Aweso said he had to check if he could get an evening Standard Gauge Railway (SGR) to be able to reach Nairobi.