Treasury CS Henry Rotich wants counties to increase land rates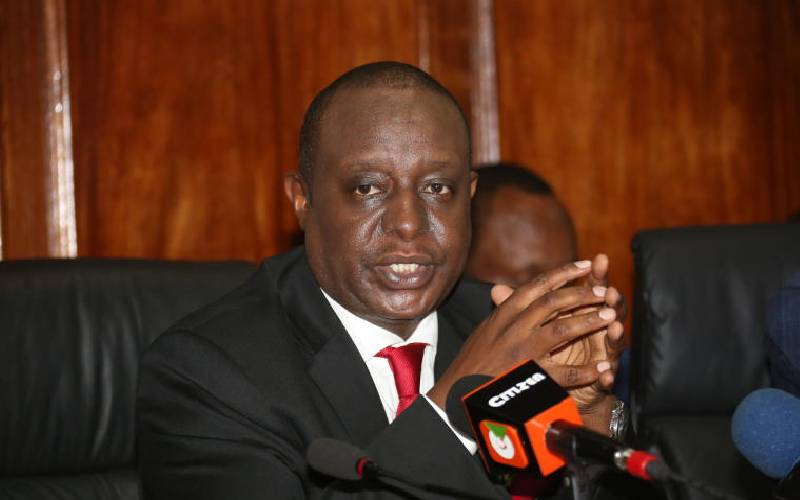 The cost of holding investments in land is set to shoot up as Government pushes counties to raise more cash from land rates.
Treasury Cabinet Secretary Henry Rotich said the State is pushing devolved units to collect more taxes from land and property rates to reduce pressure on revenues.
Treasury is reviewing how countries collect rates, how land is valued and create a model that will be replicated across the country.
"We are supporting counties to raise revenues through the Own Source of Revenue Policy and Bill to design better property laws," Rotich said at the recent Africa Fiscal Forum.
"Currently, the tax is not well designed in terms of coverage and valuation and capacities of counties to collect. We even want to see if Kenya Revenue Authority can work with them on how to collect," he said.
Taxes based on valuation may also hit firms and individuals holding large tracts of land, which according to Treasury, will help bridge the inequality gap by transferring benefits from the rich to the poor.
Kajiado County is enforcing a law which requires all leaseholders to pay Sh14,000 per acre and is demanding Sh17 billion as annual rate and arrears dating back to 2013 from Magadi and Tata Chemicals Magadi Ltd.
The CS said Kenya had been aggressive in using government spending to drive infrastructure for growth while balancing with social spending through health, education and cash transfer.
However, with huge borrowing, the State had run out of fiscal space that necessitated consolidation and seeking new ways of raising taxes, among them property tax.
"Raising more revenue is key by reforming tax systems, in Kenya we are looking at the property tax system to help reduce inequality because the property is mainly owned by the rich," Rotich said.
Treasury revenue reforms have been focused on reviewing outdated laws.
Lands CS Farida Karoney recently told the Senate that the State had finalised taxation guidelines on idle land to boost agricultural production.