Jamii Bora Bank boss Sam Kimani calls it a day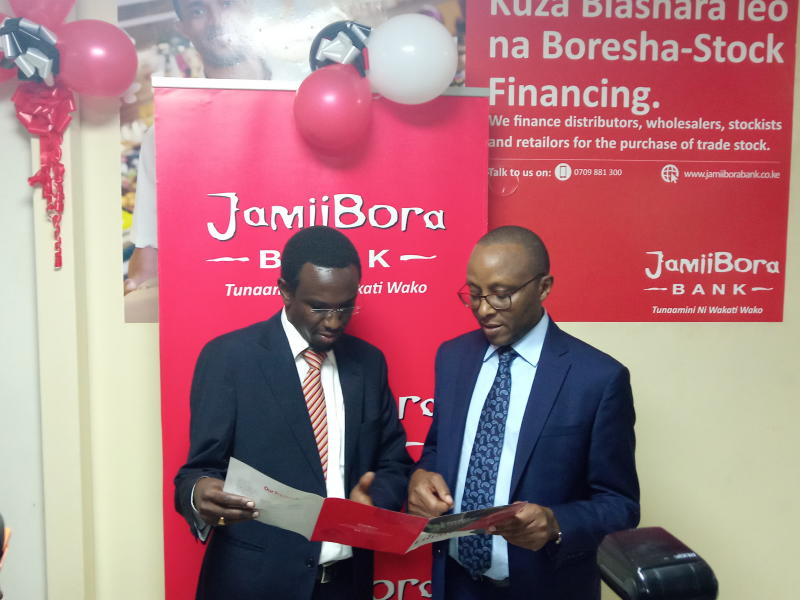 Jamii Bora Bank boss Sam Kimani is set to leave the tier III lender next month after seven years at the helm.
Mr Kimani opted to retire early as the bank sets sights on closing a deal with a strategic investor to steer it through a tough economic environment.
He is credited for the bank's growth phase after Jamii Bora Trust was acquired by City Finance Bank, raising capital in the equities market and growing its presence in the microenterprise, housing sector and SMEs.
Jamii Bora Bank Chairman Richard Kiplagat said yesterday the lender's Deputy Chief Executive Timothy Kabiru would succeed Kimani in an acting capacity until the recruitment of a substantive boss.
Mr kabiru previously held several positions in ABN, AMRO Bank, Cooperative Bank and Kenya Commercial Bank before joining Jamii Bora in 2011.
"The board would like to thank Mr Sam Kimani for dedicated years of service and wish him the best in his future endeavours. Mr Kimani will continue to support the bank as it makes a crucial transition to ensure growth and strengthen the business. Our clear strategy and steady financial growth make me confident of the bank's strong future financial performance," said Mr Kiplagat.
He said Mr Kimani would continue to sit on the bank's board as it undertakes the transition. During his tenure, Mr Kimani steered the lender through a turbulent period after other small lenders - Imperial Bank, Dubai Bank and Chase Bank - went under.
His also helped the bank steer through the effects of the interest rate cap that have been unfavourable to tier II and tier III lenders.
Drastic changes
The banking sector has lately witnessed drastic changes in management, including Mortgage lender Housing Finance that saw long-serving boss Frank Ireri replaced by former NIC Bank Director for Retail Banking Robert Kibaara.
Family Bank, on the other hand, is now being steered by acting managing director and chief Financial officer Charles Njuguna after Dr David Thuku left the lender last year.
Another mortgage lender, Shelter Afrique, also saw the occupant of the corner office leave, swapping Nigerian Femi Adewole for Zimbabwean national Andrew Chimphondah. Nigerian lender GT Bank also hired a new boss for its local operations last year, picking insider Jude Olabayo Veracruz who previously served as the Rwandan head.