Land issues stall Meru wind power project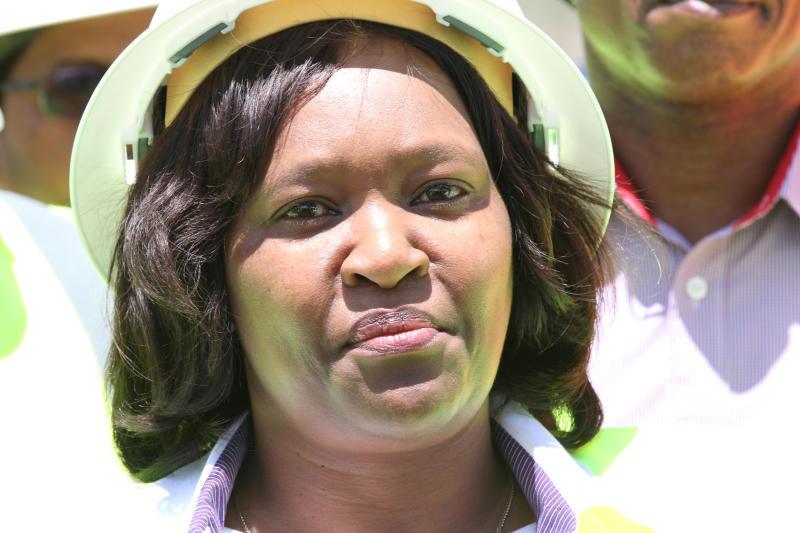 KenGen has been unable to get its wind power plant in Meru off the ground owing to challenges in getting ample land in the county.
Despite securing financing for the Sh12 billion project, the company has been unable to get the 18,000 acres that it needs to construct the 80 megawatts (MW) wind farm.
The wind farm will be the second by the power generating firm after Ngong, which has an installed power production capacity of 25.5MW.
KenGen Chief Executive Rebecca Miano told the company's shareholders on Tuesday the management is not sure when it will break ground for the project due to difficulties in acquiring land.
This is because of the complex ownership structure, with most of it in the hands of the county government, the local community or individual owners. Miano (pictured) said they had already received financing from the African Development Bank (AfDB) and German State-owned Kfw Bank.
"We have reached financial close. We have AfDB and KFW co-financing. The total project cost is $120 million (Sh12 billion). Currently, we are in the process of acquiring land and there is a (land) adjudication process going on. Immediately the land issues are concluded, we will tender for a contractor," she said during the power producer's annual general meeting.
"We do not have timelines as to when the project will be commissioned because we have to close the land issues first before we have a contractor on board."
KenGen also said Kenya Power had started paying its old debts.