Tycoon's family finally edged out of ARM in Sh10 billion deal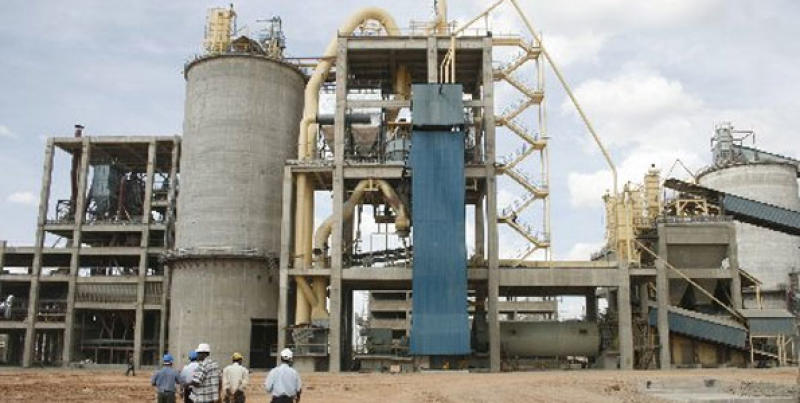 Billionaire Pradeep Paunrana has finally lost control of ARM Cement following the firm's acquisition by Oman cement maker, Raysut Cement Company.
The Sh10 billion deal in effect saves the troubled family business from imminent liquidation. Raysut Cement Company said yesterday the acquisition is part of its expansion strategy into the East and Central African market.
The deal, which now awaits regulatory approval, brings down the curtain on Mr Paunrana's reign and ownership of the firm his father founded after failing to meet more than Sh14 billion in financial obligations.
"ARM Cement, which is a producer and major supplier of cement in Kenya and Africa in general, recently went into administration with a debt of over Sh14billion and Raysut has expressed its interest to the administrators to acquire the company," read a statement from Raysut Cement Company in part.
Part of the outstanding debt includes a Sh4.6 billion convertible debt owed to the African Finance Corporation, Sh2.5billion in overdraft facilities owed to Stanbic Bank as well as Sh824 million owed to Standard Bank Ltd.
The bank last year further took additional overdraft facilities from Guaranty Trust Bank and UBA Bank valued at Sh550 million and Sh340million respectively. The firm went into administration earlier this year after it became clear that Sh9.8 billion of the financial obligations due for payment in the current financial year would not be forthcoming, with the company's auditors declining to express an opinion in their latest review.
"For the year ended December 31, 2017, the group and company incurred a net loss amounting to Sh6.5 billion and Sh4.2 billion respectively and as at that date, the group's current liabilities exceeded its current assets by Sh13 billion and accumulated losses amounted to Sh2.9 billion," said audit firm Deloitte in its audit report of the company.
The auditors further raised concern that the company's subsidiary, Maweni Limestone Ltd, owed Sh21 billion in outstanding debt and showed no indication of clearing the same.
"No subsequent payments have been received from the subsidiary as at the date of this report and we are unable to obtain sufficient appropriate audit evidence about the recoverability of these amounts," said Deloitte.
The acquisition is likely to see Raysult absorb the debt, diluting the stake held by the firm's majority shareholders led by Mr Paunrana who is the group managing director.
He holds a nine per cent direct shareholding in the firm valued at Sh497 million as well as another 137 million shares held under the firm Amanat Investments Ltd and valued at Sh763million going by the firm's last listed share price.
Raysut Cement is incorporated in the Sultanate of Oman with operations spread across the United Arab Emirates. The company in 2015 reported revenues of Sh17 billion and says it will leverage the acquisition to expand across the region.