Mumias Sugar eyes cash from sale of scrap metal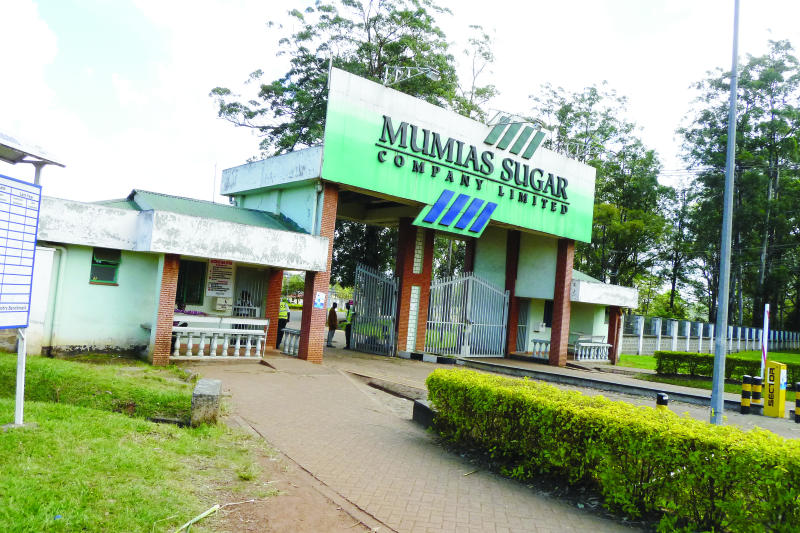 A workers' union has supported plans by Mumias Sugar Company to sell scrap metal lying in its premises to raise funds that can help it resume operations.
The Kenya Union of Sugarcane Plantation and Allied Workers (Kupsaw) wants the miller to proceed with the sale of Sh10 million worth of scrap metal and timber from its forest plantation.
They also want the miller to take credit from its trade partners to raise Sh30 million required to restart production.
Kuspaw Secretary General Francis Wangara said this was the only way for the miller to bounce back after the government clears arrears owed to farmers this month.
But he said there was a section of the board of directors who were opposed to the plan, adding that they were standing in the way of one of revival of miller, one of the largest by market share before it went down.
"We know the board of directors has been rooting for bailout and have secured some pledges but we cannot wait for that to come as it could take a lot of time," Mr Wangara said at a press conference.
"The management and the workers have proposed the sale of scrap and timber to get the company going and we want to second this bright idea."
He said those opposed to the plan were not presenting any alternative solution to get the miller out of the woods and should therefore step out of the way.
"We do not know whose interests they serve because as it is, the factory is wasting away and the workers are sinking into poverty. Some of these directors were at the company when it went under and we are convinced they have run out of bright ideas which help save Mumias," he said, without mentioning names.
Wangara said the company, with Sh6 million worth of cane in their nucleus estate, could easily resume operation after a mini-maintenance.
"Once the miller is in operation, it can crush enough cane to settle its most pressing debts such as workers arrears, as it looks to the Government for a bailout," he said.
He added that once in operation, the miller which lost area under cane as dejected farmers turned to other crops, can chart a cane development formula in its expansive catchment to sustain optimal operation.
He said this was the router followed by debt-ridden Chemelil and Muhoroni Sugar Companies to grope out of the woods.
Chemeli shot back to operation in July, buoyed by improved efficiency, rise in sugar prices and good supply of sugarcane.
Following the completion of a mini maintenance done on credit at a cost of Sh150 million, the miller crushed 1,000 tonnes of sugarcane every day churning out 15000 bags of sugar.
Its crushing efficiency improved from 20 tonnes of cane crushed to produce a tonne of sugar in January to an optimal ratio of 14 to 1. Its optimal conversion rate is 13:1.
Muhoroni a month later resumed after striking a deal with farmers to supply sugarcane as it eyed Government bailout.