Oil marketer OilLibya is now Ola Energy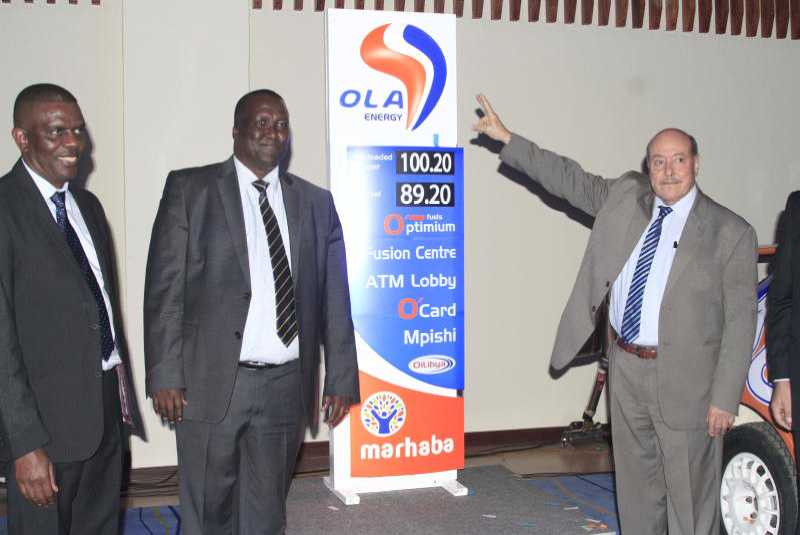 Oil marketer OilLibya has changed its name to OLA Energy.
The new brand follows the rebranding of the Oilibya Group to OLA Energy Group that has also seen Libya Oil Kenya Limited change its name to OLA Energy Kenya Limited.
A statement from the group says "The new brand is symbolic of the company's expanding market offering as a modern Pan-African energy retailer that seeks to cater to the rapidly changing demands of consumers."
In Kenya, the new brand will be initially introduced in a number of pilot stations across the retail network. These include Parklands, Waiyaki Way and Forest Edge. This will be followed by a phased rollout throughout the companies' entire retail network of 80 stations in the country bringing a modern and fresh new look. The rebranding will also be implemented in 1100 stations in the Group's 17 countries operating across Africa.
"This new brand captures the essence of our company as a modern energy player across our footprint in Kenya and Africa," the statement quotes Libya Oil Holdings CEO, Mazin Ramadan.
"Our teams and partners are committed to working together as one to deliver on the promise of our new brand; by ensuring that our customers always come first, we will offer a standard of excellence in our products and services that distinguishes us from the crowd and befits the vitality of this magnificent continent," Ramadan said.
The new retail visual identity, adds the statement "reflects the Group's guiding vision to be Africa's downstream marketer of choice, shaping African energy and empowering African born prosperity."
OLA Energy Kenya Limited (formerly Libya Oil Kenya Limited) operates a network of 80 retail sites across the country under a dealer network.