Moi International Airport registers increase in air travelers.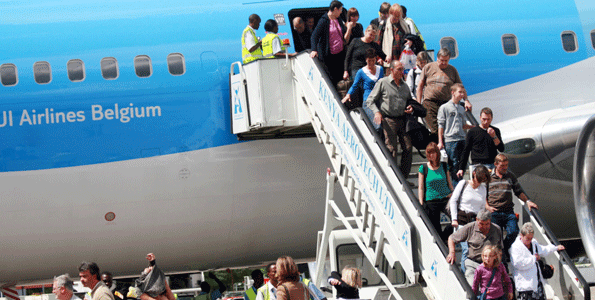 Kenya Airports Authority report indicates that visitor arrivals into the airport increased by 24.5 percent in October to 126,696 beating the numbers at Eldoret International Airport and Jomo Kenyatta International Airport.
Data also records that passenger movements from Kisumu to Mombasa also went up to 40,687, a 57.4 percent growth with 44 percent yearly growth to 166,296 visitors in the face of christmas season.
Yearly passenger movements grew by 21.3 percent to 518,660 travelers with collective growth in all airports for the year to October increasing by 13.27 percent.
Eldoret International Airport recorded 14.2 percent visitor arrivals to 21,611 with an annual mark of 87,311 passengers representing a 14 percent increase.
JKIA recorded 666,431 passengers in October, a 13.1 percent increase to 10.9 percent annual rise to 2.89 million travelers.
This trend has been noticed due to increased charter flights into the coastal region.
Moi International airport recorded 84,286 visitor arrivals between January and August this year from last year's 57,588 under the same period with Tourism Principal Secretary Joe Okudo saying that the trend was due to initiatives from the Charter Incentives Program of raising chartered flights into the County.
Tui Fly had confirmed to start flying from Brussels to Mombasa and another launch of a flight from Amsterdam in Holland to Mombasa's Moi International Airport (MIA) as told by Tourism Cabinet Secretary Najib Balala in October, with an aim of promoting tourism to the Kenyan Coast.
Recently, Kenya Aviation Authority released a report on the performance of various airports in the country in which Jomo Kenyatta International Airport recorded the highest passenger turnouts, followed by Moi International Airport, Kisumu international Airport and Eldoret International Airport in that order.