Nairobi, Kenya: TECNO Mobile announces new CAMON 11, CAMON 11 PRO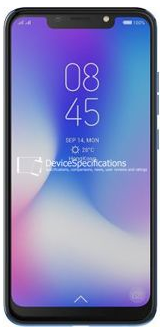 Global premier mobile phone brand TECNO Mobile announces new smartphones CAMON 11 and CAMON 11 PRO for bright and clear selfies with high quality.
The novelties will join the popular CAMON series, which already includes CAMON X and CAMON CM models, and will delight all fans of the self-portrait genre.
The CAMON 11 duo utilizes improved AI technology for selfie photography in addition to many more AI-powered operational features. Together with the super Notch Screen and upgraded multi-tasking software, CAMON 11 and CAMON 11 PRO offer consumers a better user experience. Priced at 23,999 with 64GB ROM+ 6GB RAM (CAMON 11 PRO) and 14,999 with 32GB ROM + 3GB RAM (CAMON 11), the two devices were launched at Serena Hotel in Nairobi today.
TECNO CAMON 11 devices are created for young people who follow the latest technological trends. Artificial intelligence (AI) algorithms built into the smartphones are capable of doing a lot of things that previously seemed to be impossible and take the next CAMON representatives to a new level of mobile gadgets
TECNO marketing manager said: "The revolutionary AI technology embedded in CAMON 11 PRO and CAMON 11's camera will elevate the smartphone selfie entirely. Selfie-lovers will enjoy the high-end 24 or 16-megapixel front camera, which has advanced with intelligent features based on artificial intelligence. AI-technology smartly allows to create high-quality self-portraits with natural skin color and optimize the image, achieving brighter colours and sharp contours."
AI Technology Captures More Beauty of You
New AI technology advances include more accurate facial recognition capability, CAMON 11 and CAMON 11 PRO cameras are able to improve self-portraits with the help of AI Beauty by recognizing up to 240 points on the face of the subject; deliver better beautification effects for gender and age; and the self-learning capabilities based on user preferences plus added fun features. It also supports Face Unlock option and is equipped with its own powerful AI adjustable front LED flashlights, which allows to get beautiful and realistic photos with certain level flash customized for you.
When taking selfies with an advanced front camera 16 MP for CAMON 11 and 24 MP for CAMON 11 PRO, and due to AI in HDR mode camera has the widest dynamic range to guarantee perfect shots in any light. In low light conditions camera takes several pictures at once, combining them into one clear shot, which guarantees accurate detail processing and eliminates the problem of image blur. And AI is able to automatically recognize scenes and adapt to shooting conditions, as well as select the optimal parameters for a wide variety of shooting modes from sports to portrait.
Dual camera is designed for impressive shots to gain popularity in social networks. The mode of night shooting is based on AI-technology and provides high detail photos, even in conditions of limited lighting.
6GB RAM + 64GB ROM
Set the pace with the new CAMON 11 PRO, powered by a ground-breaking 6GB RAM and 2.0 GHz Octa-Core processor, the new CAMON 11 PRO takes the "speed" to the next level. Feel free to watch your favorite videos, download content, play games… and depending on the machine learning technology, CAMON 11 and CAMON 11 PRO are able to accelerate the game and put the phone into anti-disturb mode for users, which will bring you more immersive gaming experience.
More Fun with Animoji
Animoji combined human expressions with 3D virtual expressions through Augmented Reality (AR) technologies and creates dynamic cartoon images in keyboard, which is embedded in the typewriting and allow to use in all major instant messengers and social networks: Facebook Messenger, Twitter, Google+, Hangouts, WhatsApp, Telegram, Skype, etc. Animated emoji read face movements and repeat facial expressions just made the chatting with friends more fun!
Put Your Favorite Apps at Your Fingertips
The HiOS system will be intelligent enough to recognize your favorite App by different fingertips, for example, you can set up "Google + Facebook + YouTube" by touching your forefinger print and set up "Instagram + Google Map + Snapchat "by touching your midfinger print, your favorite Apps will be there just in 0.3s.
Recording the Call by Fingerprint
Conversations embody our relationships, fuel career growth, offer evidence for justice, and more. When you want to keep the memory of loved ones, to do legal discussions, to conducting interviews or to make a customer service calls, just touch the fingerprint on CAMON 11 or CAMON 11 PRO, the call will be recorded immediately for you.
TECNO CAMON 11 and CAMON 11 PRO will be presented in three stylish colors - Bordeaux Red, Aqua Blue and Midnight Black. Camon 11 will be available in TECNO outlets and select Telkom outlets countrywide. The pre-order for CAMON 11 PRO has been extended to the 25th Nov and will be available for purchase thereafter.