US allies teams to ensure maximum electricity supply to Papua Guinea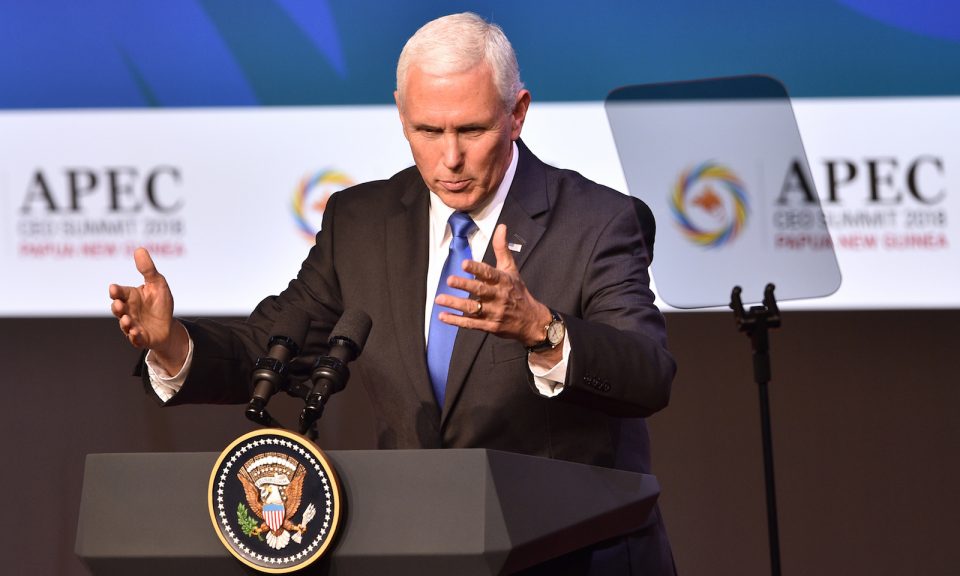 The United States, Australia, New Zealand and Japan on Sunday said they would work together to ensure most of Papua New Guinea had access to electricity by 2030 as Western allies respond to China's growing presence in the Pacific.
"This high level partnership forms part of the enduring economic and security partnership between our countries," the Australian and PNG governments said in a joint statement, saying they would create projects to boost electricity access to 70 percent of the population from 13 percent currently.
Leaders of the four nations met in PNG's capital, Port Moresby, at the Asia Pacific Economic Co-operation Summit to unveil the initiative.
The four countries signed the pact at the APEC forum in the capital Port Moresby.
The move comes amid growing Western concerns about China's increasing influence in the region through its Belt and Road initiative.
US vice president Mike Pence confirmed that the US and its associates are committed to developing the county in every way possible.
Pence said, "the commitment of the United States to this region of the world has never been stronger."
New Zealand's Prime Minister Jacinda Ardern reiterated that taking electrical energy to Papua Guinea would change the state.
According to the United Nations Country Statistics data 2010, Papua Guinea has a population of about 7.4 million people with statistics indicating that about 21 percent have access to electricity.