Siginon emerges overall winner in Aviation Business Excellence Awards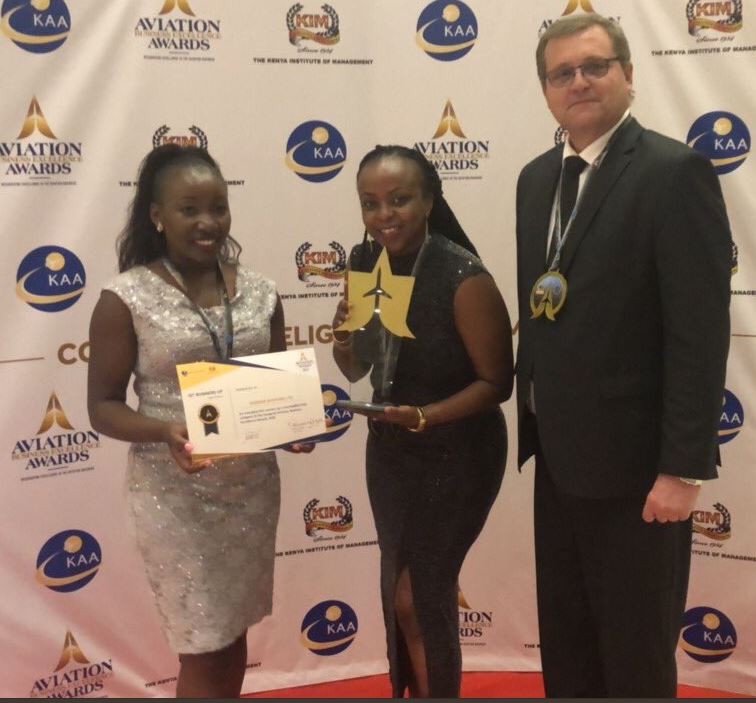 Siginon Aviation Limited was announced the overall winner of the Customer Focus and Leadership award and Cargo Firms category in the region during the first ever Aviation Business Excellence Awards which took place on Friday.
Kenya Institute of Management, CEO Muriithi Ndegwa said that each organization's processes were assessed and combined with its business results.
ABEA awards attracted a total of 22 nominations in 7 categories, which include: Airlines, Ground Handling companies, Government Bodies, Retail Outlets, Hospitality, Cargo Firms, Ground Transport and Financial Institutions.
Express Travel, a travel management company and Crowne Plaza, a hotel and hospitality company were overall winners in Ground Transport category and Hospitality category respectively.
Kenya Revenue Authority was the winner in Government Agencies category with Swiss Port bagging Ground Handling category award.
Kenya Airports Authority Board chair, Isaac Awuondo expressed optimism in the future of the awards in the aviation sector.
"I am convinced that in not too distant future, ABEA awards will develop and grow into a powerful brand widely recognized as a key event in the calendar of events for the aviation sector", he said.
Awuondo stated that the awards will serve to improve customer experience in the aviation industry.
"We hold ABEA awards in high regard because we are convinced that it is an important part of our broad plans of putting the focus on unwavering commitment towards an outstanding customer experience for all in the aviation arena", held KAA Board Chair Isaac Awuondo.
The awards by KAA and KIM is intended to recognize excellence in the aviation industry.