Nigeria raises $2.86 billion in Eurobonds to fund budget deficit
BUSINESS
By Reuters | November 16th 2018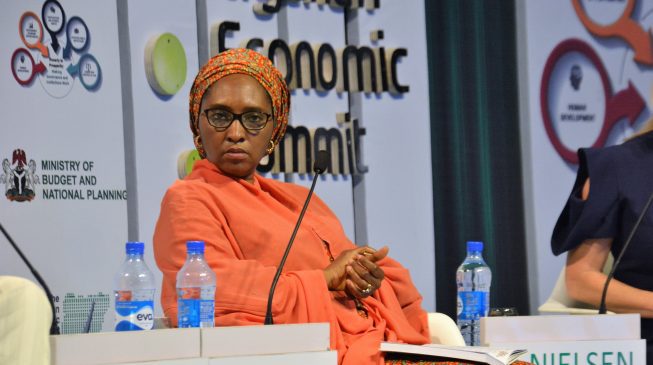 LAGOS- Nigeria raised $2.86 billion in Eurobonds on Wednesday across three maturities, to help fund its budget deficit, in a sale that was three times oversubscribed, the government said.
It priced the bonds with maturities of seven, 12 and 30 years at 7.625 percent, 8.75 percent and 9.25 percent, respectively.
Nigerian officials have been meeting investors at a roadshow organised by Citi and Standard Chartered in London this week prior to issuing the Eurobond.
The meeting led by Nigerian Finance Minister Zainab Ahmed, was attended by Budget Minister Udoma Udo Udoma, Central Bank Governor Godwin Emefiele and head of the Debt Management Office (DMO).
The government said demand for the dollar-denominated bond stood at $9.5 billion from global institutional investors. The bond would help Nigeria fund its budget deficit for 2018 and other financing needs, it said.
"Despite significant oil and wider macro market volatility, Nigeria has successfully raised its external debt requirements for the 2018 budget at a cost considerably lower than many of its peers across Sub-Sahara Africa," the government said in a statement.
Nigeria sold $1.18 billion in seven-year tenor, $1 billion with 12-year maturity and $750 million for 30-years. The offer would close on Nov. 21.
The upper house of parliament last month approved the Eurobond issue but advised the government to limit foreign borrowing and boost revenue.
Wednesday's issue is Nigeria's sixth Eurobond sale.
Last year Nigeria sold $3 billion in Eurobonds, part of which it used to fund its 2017 budget. It then followed with a $2.5 billion Eurobond sale in February to refinance local currency bonds at lower cost.
Lawmakers said the new bond issue will raise foreign borrowing to 32 percent of Nigeria's total debt, up from 30 percent at June 2018.
Nigeria, which emerged from recession last year, approved a three-year plan in 2016 to borrow more from abroad. It wants 40 percent of its loans to come from offshore sources to lower borrowing costs and help to fund record-high budgets.
President Muhammadu Buhari, who plans to seek a second term in next year's election, signed 2018's record 9.12 trillion naira ($29.8 billion) budget into law in June as part of efforts to foster economic growth.
Fitch upgraded the outlook on Nigeria's sovereign rating to stable from negative prior to Wednesday's issue, the statement said.