International Monetary Fund chief scouts for digital currency issuance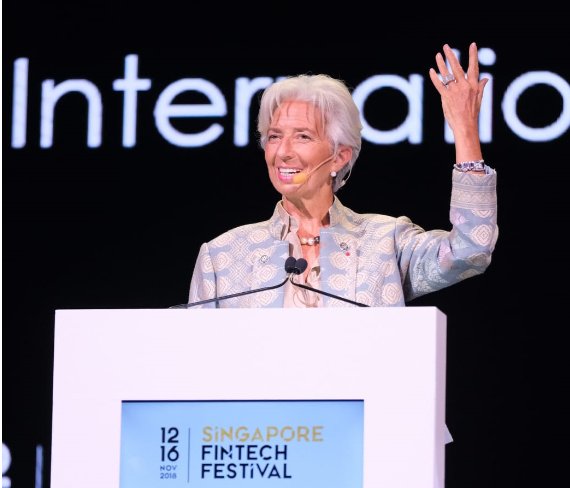 International Monetary Fund chief, Christine Legarde has urged central banks to embrace issuance of cryptocurrency.
Speaking during the release of ''Winds of Change: The Case for New Digital Currency'', an IMF report at the Singapore Fintech Festival, Ms Legarde said that the digital currencies transactions were safe, immediate, cheap and semi-anonymous.
The IMF chief urged the states to provide and regulate the supply of the digital currency to the economy.
"I believe we should consider the possibility to issue digital currency. With appropriate design, there may be a role for the state to actually supply money to the digital economy,'' said Legarde through a speech.
The IMF managing director added that some nations were already offering digital money in regard to people's demands.
"Think of the new specialized payment providers that offer e-money from AliPay and WeChat in China, to PayTM in India, to M-Pesa in Kenya. These forms of money are designed with the digital economy in mind. They respond to what people demand, and what the economy requires," added Legarde.
Ms Legarde reiterated that some cryptocurrencies were competently seeking to offer more stable, quicker and cheaper e-money.
"Even cryptocurrencies such as Bitcoin, Ethereum, and Ripple are vying for a spot in the cashless world, constantly reinventing themselves in the hope of offering more stable value, and quicker, cheaper settlement," said Ms Legarde.
Ms Legarde asked central banks to partner with the private sector since they could manage digital currencies much as banks currently offer cash.
The Central Bank of Kenya, through a bank supervision annual report said that emerging technologies such as cryptocurrencies expose clients to risks since they are anonymous. However, on May 23, the bank regulator supported the use as alternative payment method.
Countries like The US, Canada and Australia have adopted the use of bitcoin.