Sh750m tannery in Narok starts operations with orders from China and US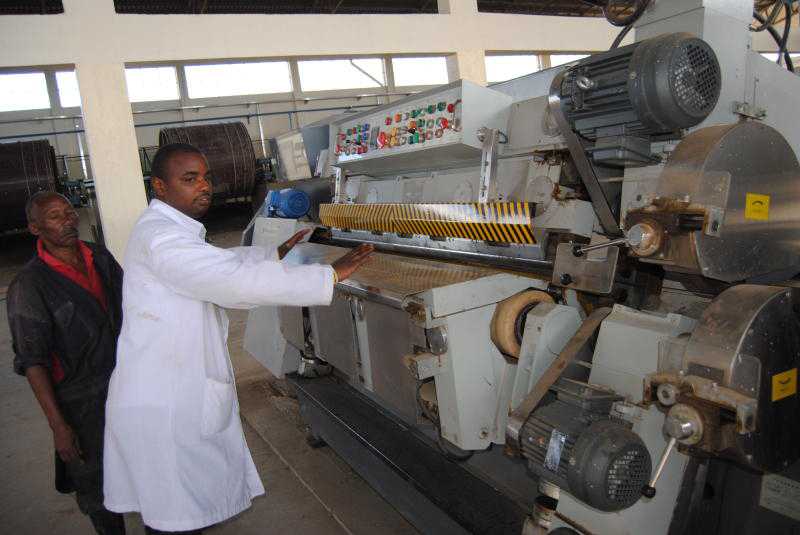 A Sh750 million tannery and leather factory with a capacity to process 13 tonnes of hides and skins per day has started operationsThe tannery is set to boost President Uhuru Kenyatta's Big Four agenda under the manufacturing pillar.
The tannery, which was constructed by the Ewaso Ng'iro South Development Authority (ENSDA) about two years ago, targets to get raw materials from livestock farmers in Narok/Kajiado counties.
Speaking to The Standard at the factory, ENSDA Managing Director Sammy Naporos said the factory is now working on 1.5 tonnes of hides and skins per day and would be doing 13 tonnes once it reaches full operation.
Doing trials
"The tannery is now well-equipped and we are now doing trials to ensure that all the equipment are operating well," said Naporos.
The MD said the factory, which is the first government-run leather industry, will be working with about 100 abattoirs to process leather to the final product in line with the Big Four under the manufacturing section.
Despite the two targeted pastoral counties boasting the largest population of livestock, a dark cloud hangs on the quality of the hides/skins owing to poor animal husbandry techniques.
Mr Naporos revealed that factors such as traditional branding using hot iron rods damage the animal's skin thus affecting the quality of the hides and skins.
He said in a bid to improve the quality and boost farmer's income, the authority is set to launch mega capacity building to train farmers on the breeds, and modern animal husbandry techniques.
"We shall train farmers on ways to boost the quality of the skin using alternative branding such as use of hydrogen peroxide and name tags to ensure we get good hides to enable us process quality leather for export," said Naporos.
The MD also rooted for improvement of the livestock breeds from the traditional Zebu to Sahiwal and Borana which he said have large body masses thus huge skins.
He said they have received orders from China and the US putting the country at par with countries such as neighbouring Ethiopia and Botswana.
Mr Naporos said the authority will construct a leather park near the factory where Small and Medium Enterprises will be using the by-products of the leather to make items such as shoes and ornaments.