Uganda keen on regional rail, says minister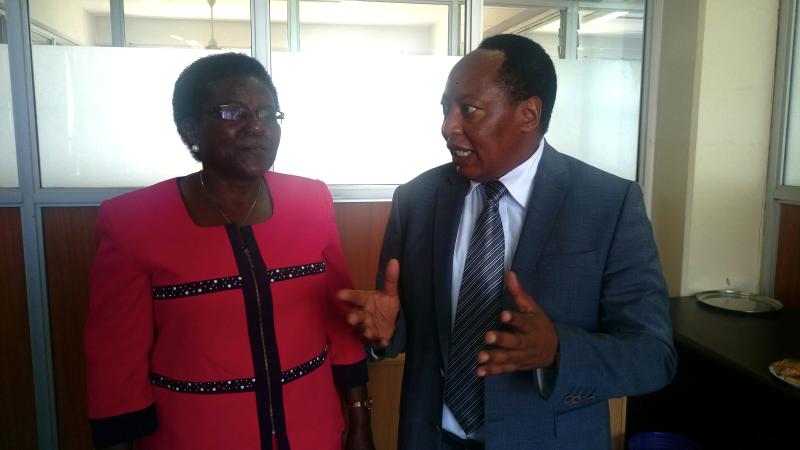 The Ugandan government has denied claims that it has shelved plans to build a Standard gauge railway (SGR) to connect the country to Kenya as part of the Northern Corridor Integrated Project.
Uganda's Works and Transport Minister Monica Azuba downplayed media reports that they were backing out on plans to extend the SGR from Malaba to Kampala in the wake of fears that Kenya was no longer interested in extending the line past the Kisumu port on Lake Victoria.
A section of Kenyan and Ugandan media reported last week that Uganda had put on hold the SGR venture and would instead focus on reviving the old metre-gauge railway repossessed from the Rift Valley Railways concessionaire.
But speaking at the Lake Victoria Basin Commission headquarters in Kisumu, Ms Azuba termed the reports incorrect, saying the delays were deliberate.
"I have just read in the papers here, I read in papers in Uganda yesterday, discussions on Uganda abandoning the SGR railway. I want to refute this in strong terms because we remain very much on track in implementing this project that is very important to our country. It will cut down travel time and costs for our cargo from Mombasa to Kampala and will ease pressure on our roads," she said.
Over 90 per cent of cargo going into Uganda is transported by road, she said.
"We spend a lot of money on the roads but within a short time they are in bad state so we spend a lot more repairing them. With the SGR we can ease this traffic and save money spent on maintaining roads," said the minister.
She added that committing to build the railway would strengthen regional integration.
"We have not started the actual construction but we have done everything to be ready, we have a contractor and a consultant in place," said Azuba.
"This is a regional project and you cannot start on this side while the other side has not reached a certain stage. We don't want to do a hanging line; we are giving Kenya time to move towards Kisumu."