Creditor seeks to wind up Kenya's Uchumi Supermarkets over debt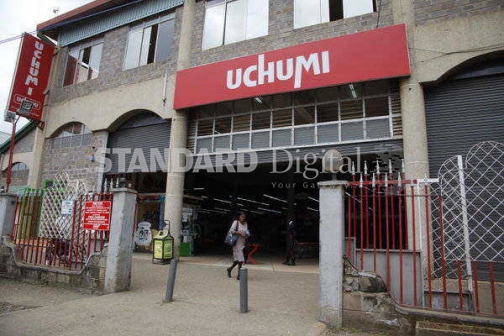 A Kenyan company is seeking the dissolution of retailer Uchumi Supermarkets over a 44.8 million shilling ($444,000) debt, according to court documents seen by Reuters on Thursday.
Documents dated Aug. 31 and filed by Githunguri Dairies, a local milk producer and processor, at the High Court in Nairobi also seek an order from the court to have Uchumi placed under receivership.
Officials at Uchumi were not immediately available to comment.
Uchumi, Kenya's only listed retailer, was thrown into turmoil in June 2015 when it sacked its chief executive for alleged gross misconduct and an audit uncovered the loss of funds raised through a rights issue.
A subsequent exodus of suppliers, unhappy over unpaid bills, left empty shelves in the chain's stores, as losses mounted.
A subsequent attempt to turn the supermarket around then stalled, and in late last year the CEO hired to revive the chain resigned.
The troubles at Uchumi, and the implosion of privately held retailer Nakumatt, have opened the door to foreign chains such as France's Carrefour to operate franchises in the East African nation.
Other creditors
Other firms that are fighting Uchumi supermarkets over debt include Board of Trustees of Uchumi Supermarkets Limited staff provident fund claiming Sh122.7 million, Professional Marketing Services Limited owed Sh4 million, Interconsumer Products Limited dues amounting to Sh38.2 million and Equatorial Nut Processors Limited unsettled dues of Sh21.3 million.
The companies filed a petition to wind up Uchumi supermarket over its total debt of close to half a billion shillings. The private Business Daily newspaper reported on Thursday the five companies had also joined the suit, seeking to recover a total of 471 million shillings.
Some of the companies that Uchumi owes include UBA Bank Sh172 million and Tropikal Brands Africa Sh35million for supplies.
Uchumi supermarkets has had major financial struggles and battles. Botswana retailer won a case against Uchumi which saw the retailer lose its Ongata Rongai branch. The retailer had another period on receivership starting in mid-2006.