Kenya to set up gold refinery to help small miners
BUSINESS
By Reuters | October 20th 2018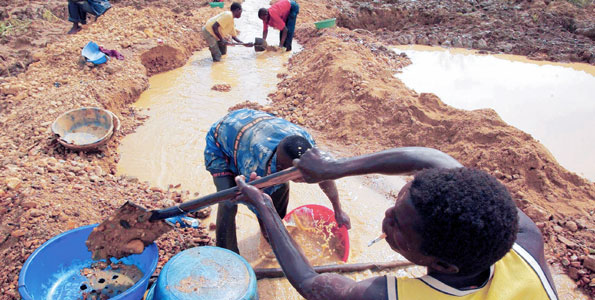 Kenya plans to set up a gold refinery to help small scale miners in the west of the country, the Petroleum and Mining Ministry said on Friday, and the government is seeking consultants to advise on its construction.
Kenya has proven deposits of titanium, gold and coal but its mining sector is a relatively small contributor to national output. However, revenues are expected to grow as new mines start production.
The new refiner will provide services to help vulnerable, artisanal and small scale miners and other local producers meet international standards, the ministry said in a statement.
"The aim of the project is to improve the livelihoods of the beneficiary community, regional economy and that of Kenya as a whole," the ministry said.
It added that the refinery will also create new jobs.
While Kenya is a small gold producer, it has attracted investors like London-listed Goldplat Plc, which operates a mine in south western Kenya.
Kenya's most successful mining operation has been Base Resources' subsidiary, Base Titanium, whose $305 million project in Kwale County in the south coast region, shipped its first mineral consignment in 2014.