Many locals now afford holidays, hoteliers say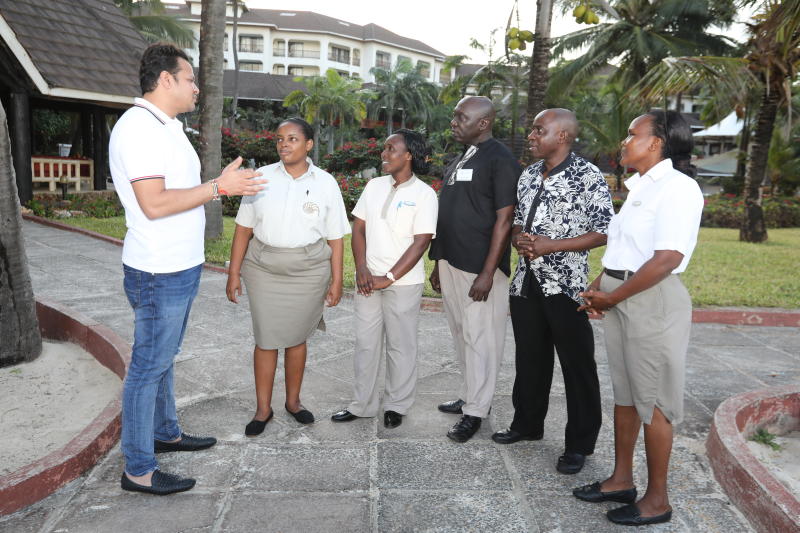 Buoyed by the increased tendency of Kenyans and East Africans in general to travel, Hotels at the Kenyan Coast are now banking on increased occupancies in accommodation.
Tourism investor, Bobby Kamani further cites aggressive marketing campaigns by hotels, tourism marketer- the Kenya Tourism Board (KTB) and the Ministry of Tourism and Wildlife involvement in heightened marketing as reasons for upsurge in domestic tourism numbers.
''In the first six months of this year, we have seen quite a considerable increase in domestic tourist arrivals into hotels with numbers including tourists from other parts of the larger East African Community (EAC). Ethiopia is also a good source market for the Coast region,'' Kamani said.
His sentiments were echoed by Plaza Beach Hotel General Manager, Mr Denis Gwaro and proprietor of Epic Aviation College, Mr Willis Oloo who both state that the introduction of the Madaraka Express train passenger service between the Port City of Mombasa and Nairobi on a daily (twice ) service and cheaper airfares by Low Cost Carriers (LCC) have been a huge boost to domestic tourism.
Kamani said that the decision by KTB to develop a county engagement framework that entails packaging and promoting products within the counties, as well as building the capacity for tourism within the counties is paying off so well.
''In Kwale, we have seen the County government package its diverse attractions that includes the award winning Diani Beaches, Water sports activities, star rated hotels and above all the local population charming hospitality,'' Kamani who is also Managing Director of Diani Reef Beach Resort & Spa said.
Kamani said that the completion of the Dongo Kundu road by pass and the tarmacking of the Kwale- Kinango- Samburu road will ease accessibility to the South Coast by those travelling by road from upcountry to Kwale.
He said that another feather in the cap of destination Kwale is the upgrade works expected to be undertaken at the Ukunda airstrip.
''When upgrade works that will also increase the airport's runway to handle larger aircrafts is complete, we shall be able as destination Kwale boost daily arrivals and boost hotel occupancies with both holidaymakers and conference delegates,''Kamani said.
The hotelier said that at the Diani Reef Beach Resort & Spa, they have entered into a flight and accommodation deal with Silverstone Air, an LCC offering a package for Sh20 000 where one can fly from Nairobi and stay at the hotel for two nights.
''This has proved to be quite popular, particularly with young adults who check into the hotel each weekend,'' he said.
And on the larger EAC market, Kamani said that there was great potential on tourism traffic from both Uganda and Rwanda which he described 'low hanging fruits' that needed to be tapped.
Tourism and Wildlife Cabinet Secretary, Mr Najib Balala said Kenya plans to double tourism earnings from tourism Sh95 billion in 2011 to Sh200 billion.
The industry received 1.4 million tourists and earned Sh120 billion in 2017.
Balala said the ministry expected the industry to grow by 16 per cent this year, which would bring the number of visitors to about 1.67 million.