Kampala based drugs firm Cipla raises Sh4.1 billion in IPO
BUSINESS
By Reuters | September 18th 2018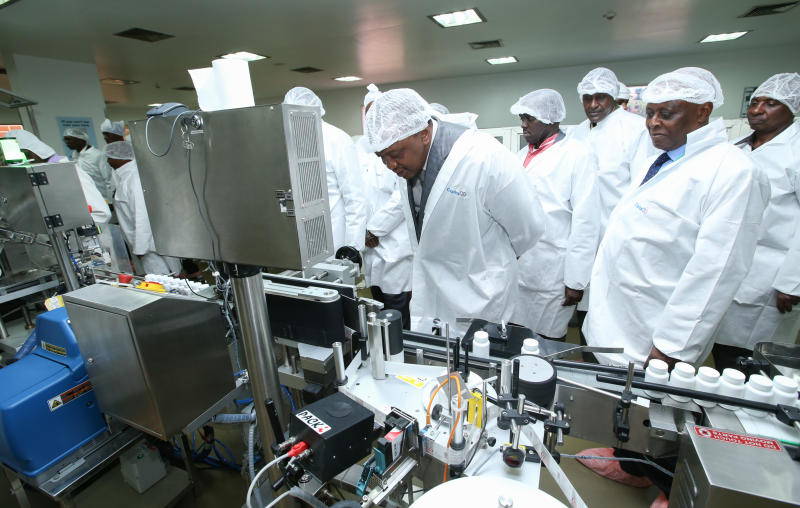 The Ugandan unit of India's pharmaceutical giant Cipla raised about Sh4.1 billion ($41 million) from its initial public offering (IPO) that was oversubscribed, a brokerage that helped advise on the transaction said yesterday.
Cipla Quality Chemical Industries Ltd (CQCIL), majority owned by India's third-largest drug maker, sold 657 million shares, equivalent to 18 per cent of the firm's total equity.
Each share in the IPO was priced at Ush256.5 (Sh6.77) and closed the first day of trading up 2.1 per cent at Ush262 (Sh6.91).
John Porter, the chief business officer at Brokerage Renaissance Capital, said interest came from local and international investors.
"The offering has been oversubscribed, with the major part of the demand coming from blue-chip Sub-Saharan Africa investors," Mr Porter said at a function to launch the firm's debut on the Uganda Securities Exchange.
Antiretrovirals
He did not say by how much the IPO was oversubscribed.
Cipla Quality Chemical Industries Ltd, established in 2005, has a factory in Uganda's capital Kampala and makes a range of drugs, including anti-retrovirals, anti-malaria, and drugs to treat Hepatitis B and C.
Most of the drugs are sold in Sub-Saharan Africa.
The IPO is the first on the Ugandan bourse, a small exchange of about 17 equities, since 2012 when the country's sole power distributor Umeme Ltd went public.