Food prices to climb as IMF strikes where it hurts most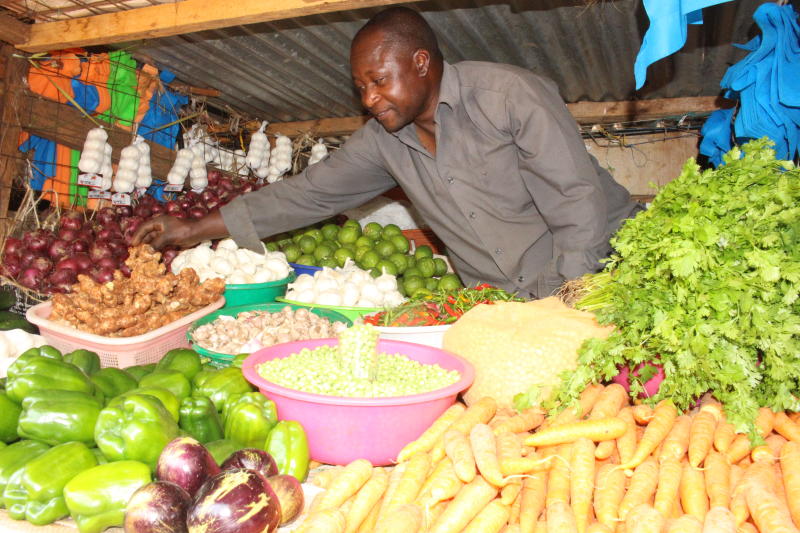 It appears Kenyans will have to dig deeper into their pockets to survive as the government remains mum on conditions set by the International Monetary Fund (IMF).
The expected reintroduction of VAT on fuel will be the latest in a string of conditions set by the IMF that will also include removal of tax exemptions on kerosene and sugar. A report that was to be released by the IMF at the end of a review of Kenya's financial situation in July is yet to be made public.
However, the stringent conditions set by the international lender aimed at cutting down borrowing and wastage by the government have already seen an introduction of 12 per cent duty on mobile money transactions and an order by President Uhuru Kenyatta to freeze new projects.
Soaring profits
It is also part of the reason why the government intends to repeal the interest rate controls effected in 2016 arguing that this will support economic growth by reviving lending to the private sector.
This is despite half year financial results by banks showing that they have continued to rake in more billions than when the rate caps were not in existence.
KCB, Equity and Co-operative banks collectively reported more than Sh30 billion in net profits in just six months, against all predictions of doom in the industry.
All the three grew their after-tax earnings by more than a tenth. This has not appeased consumers at all.
"Banks are making abnormal profits at the expense of the millions of poor Kenyans. I think they should be squeezed further," said Stephen Mutoro, the secretary general of Consumer Federation of Kenya at a debate on the interest rate cap matter this week.
At stake is a Sh150 billion standby credit facility which is given to IMF member countries facing potential balance of payments need.
To qualify for the emergency loan, Kenya has to demonstrate that it is receiving more in the export of its goods and services than what it is paying for its imports.
In technical terms, this is a fiscal deficit. At the end of the last financial year, it stood at 9.1 per cent, two percentage points more than the IMF targets. The Treasury intends to push the fiscal deficit to 7.2 per cent. This means that the government has to raise more revenue and cut back on expenditure as it has been piling up debts faster than the rate at which the economy has been growing.
Additionally, it has to show that it is working on reducing wastage of public funds through cutting down on unnecessary projects and fighting corruption. While doing its routine price adjustment of fuel this week, the Energy Regulatory Commision (ERC) spared motorists a hike of at least Sh17 per litre due to the inclusion of a 16 per cent VAT that was to take effect from September 1.
This would push the price of petrol to about Sh130. Diesel is expected to rise to more than Sh119.
Matatu fare
The ripple effect of this will be a jump in the prices of almost all goods, starting with matatu fares.
"This is a business like every other and the moment the prices at the pump go up, it means we will have no option than to increase fares," Dickson Mbugua, the chairman Matatu Welfare Association, said.
"I cannot give you the exact amount since we have to discuss with saccos but it is likely to be between Sh10 and Sh30 for matatus operating in Nairobi," he said.
The prices of basic commodities like sugar and maize flour have already gone up courtesy of other market forces like availability of raw material and cartels who have since last year exercised control over their prices.
In Nairobi, a 50kg bag of sugar is currently retailing at Sh6,000 up from Sh4,500 last month.
Kabras Sugar, seemingly the only one that has not run out of stock after all the other factories in Western Kenya closed shop, was yesterday retailing at Sh300 for a 2kg packet. Maize flour was, on average, retailing at Sh95 per 2 kilogramme packet yesterday in Nairobi.