Kenya Pipeline mulls leak detection system as Line 6 falls prey to crooks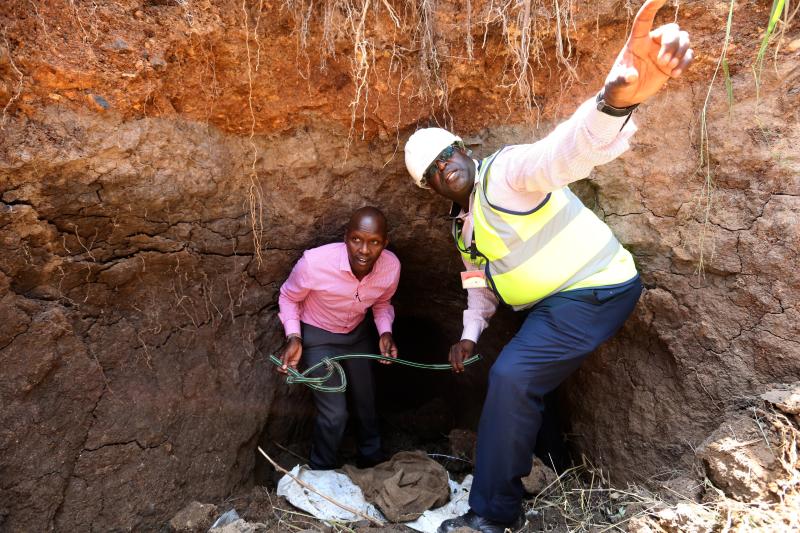 An engineer could be facilitating the latest siphoning of oil from the Nakuru-Kisumu pipeline, the fuel corporation has said.
Kenya Pipeline Company (KPC) Managing Director Joe Sang, who toured the scene of the illicit operation yesterday, said it was the work of a person with an engineering background and who was knowledgeable about the State oil company's operations.
Brought to book
He did not rule out collusion with insiders, saying police had been brought in to establish those behind the racket.
"To be able to fit a valve on a pipeline with moving oil takes a special kind of engineer and we are teaming up with the police to see to it that he is brought to book," he said.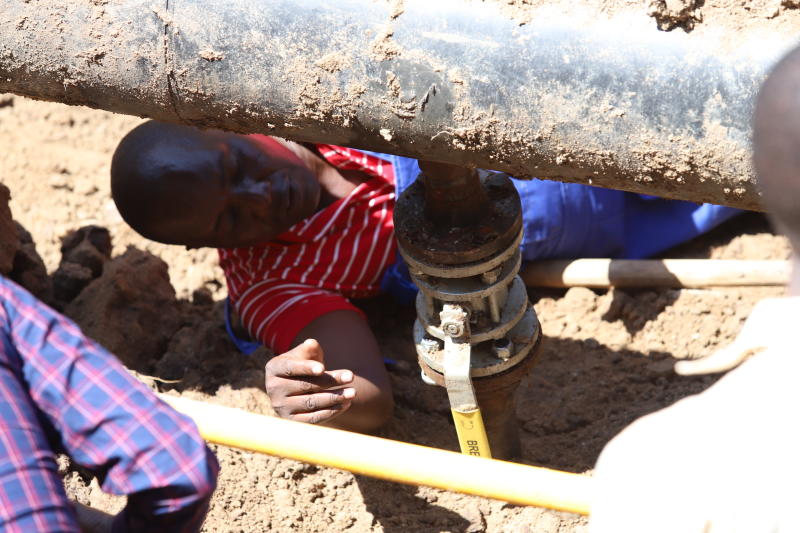 Mr Sang said the pipes used were for the oil and gas sector.
A 200-metre wide tunnel from a napier grass plantation led to a valve on the pipeline from where those suspected to siphon the oil had attached their own network.
Another pipeline running alongside a Kisumu Water and Sewerage Company pipe led to an incomplete light factory.
KPC had yet to establish how long the operation had been going. One of the pipes burst, flooding a Kenya Ports Authority drainage tunnel on Friday.
Sang said plans were underway to fast-track the incorporation of leak detection and pipeline intrusion systems to eliminate such incidents.
"We are in the process of procuring scanner systems – the kind we are using on the Mombasa-Nairobi line – and once that is done, we are going to speed up integration so that we can detect the slightest loss of product and intrusion," he said.
In June last year, thieves punctured the same line in Muhoroni and made away with fuel worth millions of shillings before the racket was exposed.
The racket was exposed when a valve failed, resulting in flooding of diesel.
Detect seepage
Speaking at the scene in Muhoroni in June last year, KPC operations and maintenance manager Peter Mbugua admitted that the detection system could not detect seepage of up to 10 per cent of the product pumped at high speed.
Sang said in an earlier statement that repairs on the line had been completed and that a team was evaluating the environmental impact on the adjacent land and water mass.
The firm's safety and environment team later took over the site to stop the product from spreading further.
NHIF's new drive targets saccos
Transport saccos and farmers' cooperative societies are the new targets of the National Hospital Insurance Fund as it seeks to shore up numbers.